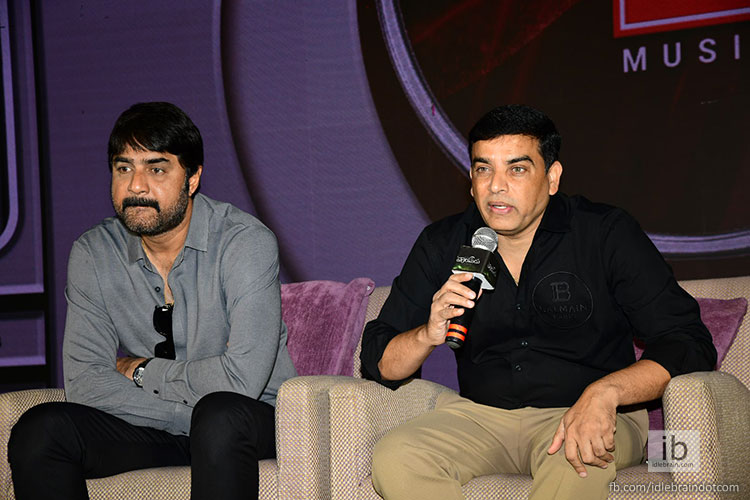 9 January 2023
Hyderabad

Amid a lot of chatter about its deferral from Jan 11, Thalapathy Vijay-starrer Varasudu will indeed be vacating the 11th slot to occupy January 14. Film's producer Dil Raju announced it at a presser in Hyderabad on Monday. "We want to bring it as Sankranti Varasudu and so, it will release on January 14 in Telugu, while in Tamil it will release on Jan 11. I've discussed this decision with many bigwigs of the industry. They've asked whether it wasn't a risky proposition to me but I told them, 'I have confidence in the film'. I believe people will wait for a good film," Raju said.
Spelling out the reasons for the decision, he added, "On January 12th, Balakrishna garu's film is coming, on 13th Chiranjeevi garu's film is coming. Theatres should give priority to their films. They are Telugu stars and they should get theatres everywhere. Then Varasudu should come. That's my intention behind the decision. I've said in multiple interviews that my film is not a competition to theirs. My film is a proper family entertainer alongside the ranks of Seethamma Vakitlo Sirimalle Chettu, Shamtamanam Bhavathi and F2, all of which were released during Sankranti. I want all the films to do well. Producers and distributors should prosper. My friends were worried about the decision but I believe a film should speak for itself and my film will speak."
Stating that he has not been cornered to take this decision, he also put an end to rumours that said the Telugu film copy is not ready yet, which is why he is rescheduling it. "Telugu version copy ready and I will get the censor certificate tomorrow," he noted.
Raju is planning to bring the usually reclusive Vijay to promote the film in Telugu. "I've asked him. Now that it releases on 14th, I will bring him to promotions," he revealed.
Speaking about the film, he said, "From a family point of view, the film treads a new point. People will remember that point after watching the film."