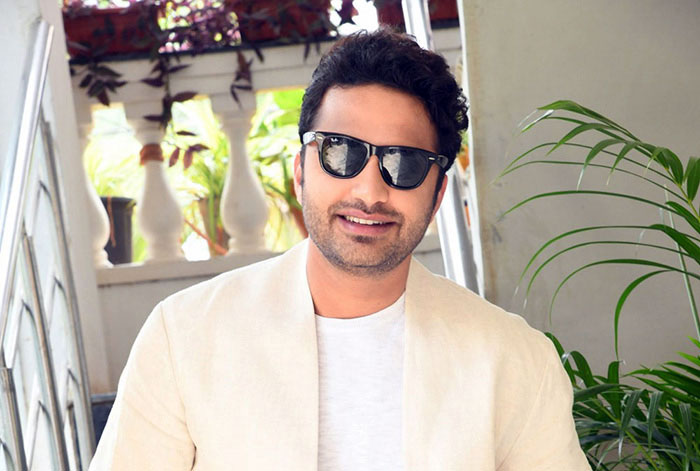 6 November 2022
Hyderabad

Actor Vishwak Sen, who was criticized by action king Arjun for being an 'unprofessional', has responded to the ongoing controversy by stating that no one is as committed and as professional as he is. Speaking at the pre-release event of Rajayogam in Hyderabad on Sunday, Vishwak said that a film is shot for 40-50 days and he promotes it for 20-30 days. "I don't think no one is as committed and as professional as I'm. I've completed three years in the industry. I've directed, produced and acted in one film. No producer has suffered or incurred monetary losses because of me. If a light boy on the sets that I've worked for says I'm an unprofessional artist, I will leave the industry," the actor declared.
Vishwak added that so far he worked in a give and take environment and he expected the same with Arjun's directorial as well but it didn't happen. "I've accepted Arjun garu's film, thinking that it will be a collaborative effort. The journey was going well. I got the first half a week before the film began. I read it and was even given a narration. If I suggested something, he would chime in to say, 'Forget it, trust me Raja'. He would cut me even before I said something. Yet I wanted to dive into the film. So I got my look done and sent him stills, saying we will kill it tomorrow. I woke up at 4 am on the shoot day and was ready to go but I was afraid. Such a thing has never happened to me with my previous films. I'm someone who goes to sets with an intention to kill it and impress my director and the crew. I didn't walk out of the project. Nor did I stop it. I told him, 'Sir, if you stop the film today, we will discuss some things and move forward'. I didn't get a reply. I along with my manager approached him, wanting to meet him but we got no response. Later in the afternoon, their manager Umesh said there was nothing to talk about and asked us to return the money," Vishwak explained. "Some people pointed out that I've realized it a little late and I'm sorry about it. But if I said that I would want to discuss some things a couple of days after the film had gone to floors, I would've been asked why I didn't tell it on the shoot day at least."
In the best interest of the project, Vishwak noted, he just wanted to discuss. "If Arjun sir felt insulted, I'm apologizing to him," the actor said and added that nobody is bigger than a film and he is extending his best wishes to Arjun and to the film.