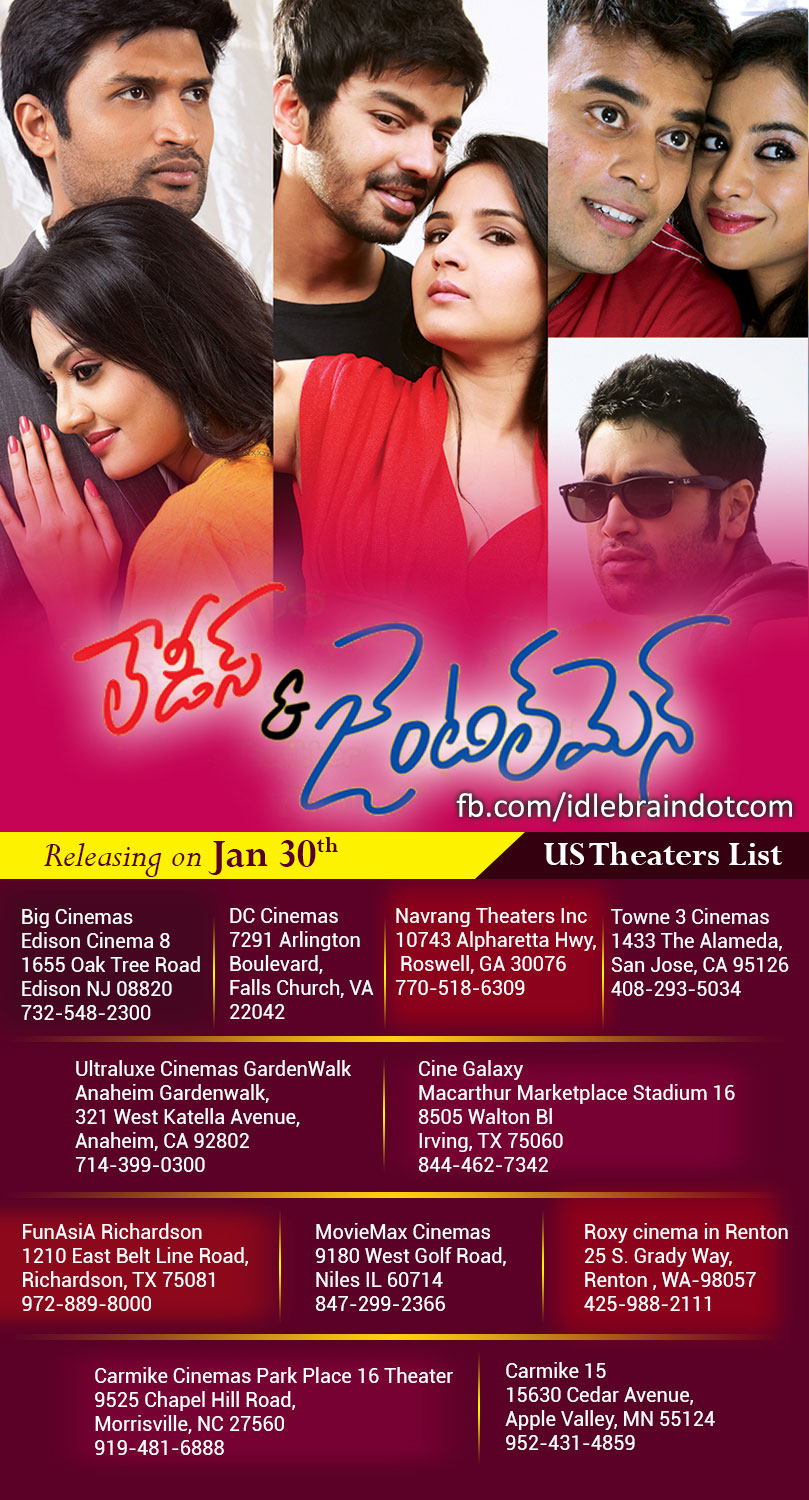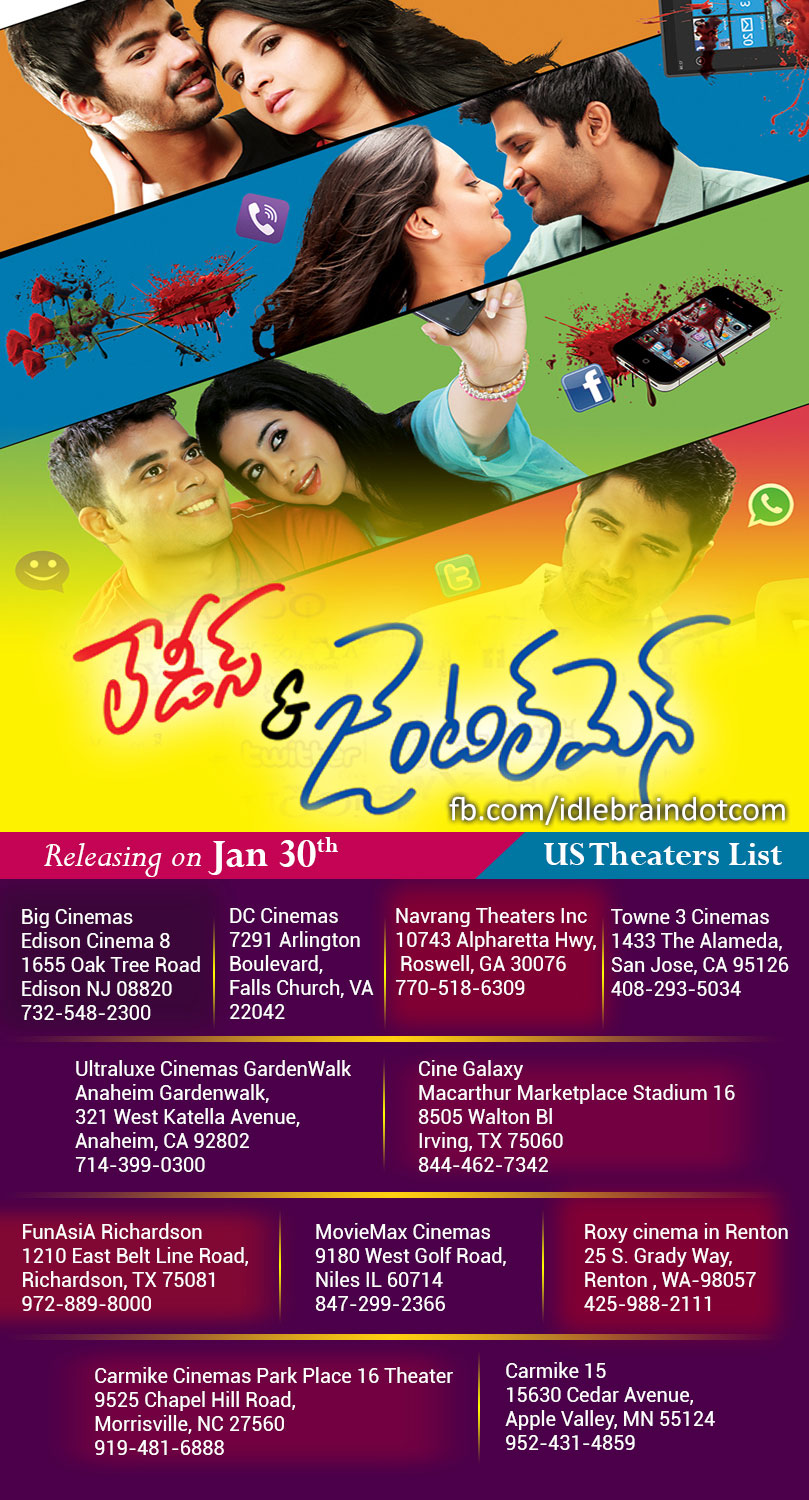 Madhura Sreedhar Reddy production Ladies & Gentlemen deals with the influence of social media and cyber crimes on relationships and lives. It's a true multi starrer and contemporary concept based movie coming with a tag line "Connected online, Disconnected in life".
PEOPLE MEDIA, a leading entertainment company in USA is happy to bring a romantic youthful entertainer 'Ladies & Gentlemen' into overseas market. Please come forward be a part of the project and let overseas Telugu film lovers enjoy a true contemporary concept based movie.
Top director Puri Jagannadh liked the concept and Trailer of 'Ladies & Gentlemen' and gave his voice over narration to the movie. Madhura Sreedhar Reddy who showcased the views of the millennial generation in his youth centric films like Sneha Geetham, It's my Love Story and Back Bench Student, produced Ladies &Gentlemen on ShirdiSai Combines along with Dr.MVKReddy. PBManjunath is getting introduced as Director and Raghu Kunche's music is creating waves in all digital platforms and stood in top 10.
Prior to this movie MadhuraSreedhar Reddy also produced critically acclaimed movie MAAYA, directed by National Award winning director Neelakanta. Entire team is proud that MAAYA's remake rights are bought by top Hindi film maker Mahesh Bhatt and making it as MURDER4 in Hindi.
The Promotional Song composed by Raghu kunche on 'Social Networking Andi Babu…' Has Already Crossed two Million Views And Creating Sensation On Internet
Madhura Sreedhar Reddy said "First copy of Ladies & Gentlemen has come and completing the censor formalities. We are planning to release the movie worldwide on 23rd January. We are very happy to give the overseas theatrical rights to People Media. They are putting in lot of efforts to position our movie in overseas market. I thank People Media team for the trust".
Co-Producers: Raj Kandukuri, gotelugu.com and PL Creations, Casting: AdiviSesh, Chaitanya Krishna, MahatRaghavendra, Kamal Kamaraju, Nikitha Narayan, SwathiDeekshith and JasminBhasin
Music: RaghuKunche, Cinematography: JaganChavali, Editing: Naveen Nooli, Story: Sanjeev Reddy , Lyrics: Sira Sri, Dialogues: Nivas

Business Contact: Navya Kilari
Phone: 4252091418 / 8801064010
Email: [email protected]