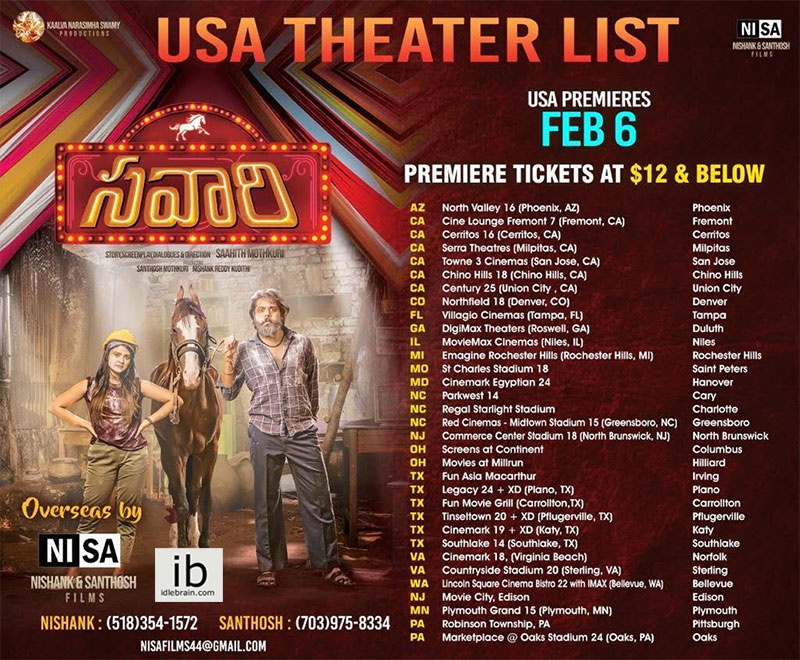 Remember "Bandham Regad" a short film that created ripples on social media, the same team is coming up with a feature film titled "Savaari" starring Nandu and Priyanka Sharma.Saahith Mothkuri, who directed BandhamRegad is wilding the megaphone and Nishank Reddy Kudithi and Santosh Mothkuri are bankrolling the film.
Asian Cinemas has acquired the theatrical rights in Nizam
The songs that have released so far already clocked 6.5 million digital views on Youtube and been named Aditya Music's top 10 blockbuster songs of the year.
Movie is scheduled to release on Feb 7th with US premieres on Feb 6th. NISA films is proud to bring this film to overseas audience.
To exhibit the movie in your local areas, please reach out to us.
Contact
Nishank : 518.354.1572
Santosh : 703.975.8334
Email: [email protected]