Story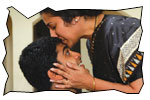 Bose (Sharvanand) is a mentally underdeveloped 21-year old youngster. His father is a big scientist in a rocket center and his mother (Suhasini) dotes on him. Bose is considered as dumb in the township and he is looked down upon. ISI plans to bomb the rocket center during an event which will have top scientists of India present. Razia (Sriya Reddy) is an officer from Intelligence Beauro who looks after security arrangements for this event. The story of the fukn is all about how Bose helps the township and the country with his heroic deed as his token of appreciation to his doting mother.
Artists Performance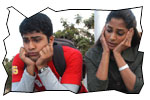 Sharvanand: Sharvanand is just perfect as Bose. He neither overplayed not underplayed his role. He is also at complete ease while doing this amazing role. He should feel lucky to get this role in the beginning of his career that has given him scope to come up with an award winning performance.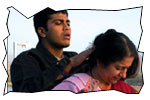 Others: Sriya Reddy is adequate as police officer. The mother role is a cakewalk for Suhasini. Pavan Malhotra is neat and dubbing by Gangaraju is good. The guy who did the role of hero's brother is also good. Suman's character is vital. Tanikella Bharani, LB Sriram and Krishna Bhagwan did the roles that provided a bit of humor.
Technical Departments: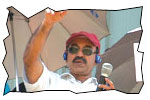 Story - screenplay - Direction: Story of the film is good. Gangaraju Gunnam could able to make the people cry with a heart touching climax. But screenplay of the film should have been better with proper blend of ISI elements and sentiment thread. Direction of the film is OK and he could able to present what he wanted to. But he should also have considered the appealing factor of the film. The pace of the film is pathetically slow. When we watch a film from the stables of Just Yellow, we expect it to be slick and visually pleasing. But Gangaraju chose to go for a very old-fashioned presentation. Though he clicked a big time by evoking emotions in the climax, the logic and premises should have been well established. The following three scenes are good at emotional aspect
1. When brother refuse to invite Bose for a party
2. When Bose arranged surprise birthday party for the heroine
3. The climax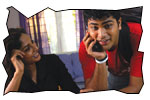 Other departments: Music by Keeravani is very good. Choreography by Gangaraju is also good (arranging shapes of flight and music notes in a song, showing butterfly symbolize growth of Bose). Dialogues are neat (especially the line - pencil kooda paadesadu). Cinematography by Sandeep Gunnam is OK. Editing should have been better.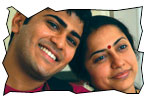 Analysis: First half of the film is pathetically slow. The last 10 minutes of the film is very good and it makes you cry. The plus points are novel story idea, climax, some original moments and Sharvanand's performance. Negative points are slow placed narration, lack of visual grandeur and screenplay. The success of the film depends on how family crowds embrace the climax.
Amma Cheppindi links
• Gangaraju chitchat
• Photo Gallery
• Captions
• Mega posters
• Muhurat
• Audio launch
• Wallpapers
• Trailers
• Contest winners
• US Schedules
Jeevi reviews of previous 5 films
• Amma Cheppindi
• Vikramarkudu
• Godavari
• Pokiri
• Veerabhadra
More Reviews