Cast: Milind Soman, Dipannita Sharma, Danny Denzongpa, Gulshan Grover
Director: Mani Shankar
Producer: Arunima Roy
Music: Karthik Raja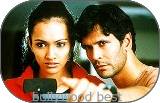 Story

The film's title comes from the historical date of December 16, 1971 (which is Bangladesh's Victory Day) commemorates the day Pakistan signed the document of Independence for Bangladesh. A four member team belonging to Revenue Intelligence Wing of Indian Government who are wrongly implicated for killing their corrupt officer and removed from service, are hired by Chief of the same agency to spy on the crores of rupees changing hands. This team is equipped with hi-tech equipment like mini spy cameras, computers, internet and other communication devices reminds us of the famous Tehalka case. During such encounters they find out that the money is getting transferred to Euro Swiss Bank account. They go after the account to Switzerland and find out that the money is transferred to an International terrorist organization. This organization working in conjunction with Pakistan manages to smuggle a Russian-made nuclear bomb into India. Pakistan plans to explode the nuclear bomb on the same day December 16. How does Indian Intelligence department handle this is the climax.
Technical Analysis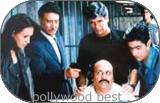 This is a superb spy movie showing all the modern days technology starting from spy cameras to voice commands. The well choreographed sequences and the pace of the movie keeps the audience on the edge. There are no songs where all of a sudden the hero starts running around the trees as part of his investigation provides a relief. Danny has proved himself once again. But Milind needs to improve his action quiet a bit. His eyes have a blank expression many a times. Director-scriptwriter-editor Mani Shankar's did a good job on an otherwise predictable story. But what needs to be shown more intensely like getting information on Swiss bank accounts, tracking the terrorist locations, diffusing the nuclear bomb are not well taken care of. Even the climax of the movie needs more attention from the director.
Analysis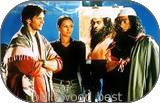 The movie is a good break from the regular bollywood movies. Though it is a thorough patriotic movie it is no way appealing to the masses. The first half of the movie revolves around establishing the characters, how crores of rupees are changing hands, Indian politicians corruption, secret offshore Swiss Bank accounts. The second half of the movie revolves around the International terrorist organizations, terror camps in Afghanistan, ongoing Indo-Pak war and the climax. This is a perfect scenario where first half alone can be made into a movie and a sequel with the second half so that the audience won't feel that the movie is prolonged. If any one is looking for a break from the regular movies revolving around sentiments, love stories then this is the film to watch.