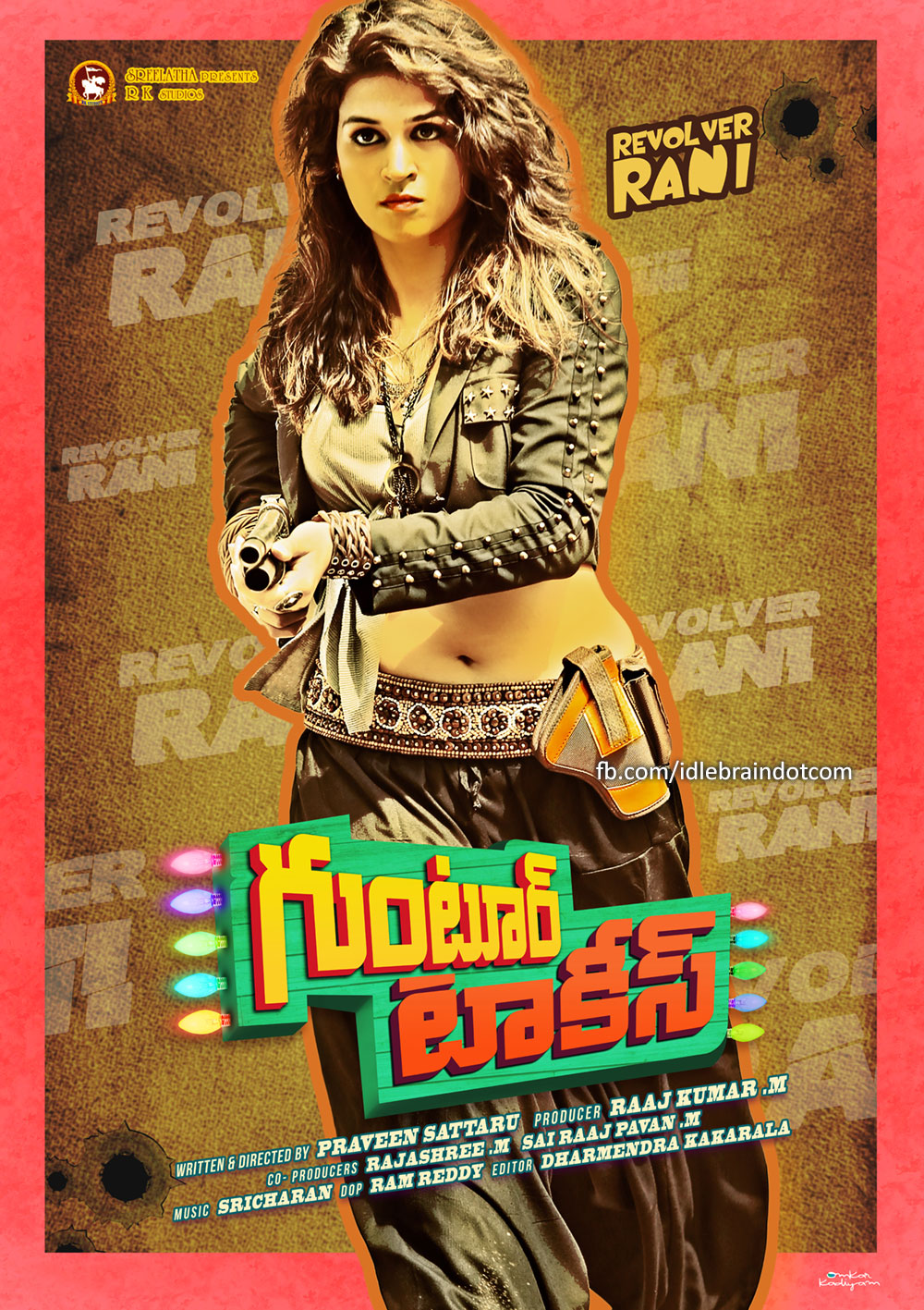 08 July 2015
Hyderabad
Revolver Rani is a fire brand with a revolver. She creates havoc in the nearby villages with her entourage Pistol Pooja and Sotta. She is the most feared female in the boarder districts of Chattisgarh-Andhra-Telangana. She speaks Telugu with an unusual accent. It's a rather funny mix of Hindi-Telangana Telugu-Andhra Telugu. She also has a flip side to her and men especially would not dare to ever see that side of her, ever.
Let's just say that Shraddha Das has done some bold roles in her career but this takes the cake. She lived the character right from the attire, body language to the attitude and the finesse with which she has performed. She even dubbed her own voice for the film to bring that authenticity to the character. This is one such character that is unique to Telugu screens and Shraddha is confident that audience would love her in the new avatar.
Rest of the Cast include:
Siddhu, Rashmi Gautam, Naresh Vijaya Krishna, Mahesh Manjrekar, Raghu Babu, Thagubothu Ramesh, Raja Ravindra, Snigdha, Ravi Prakash, Fish Venkat, Jogi Naidu, Allari Subhashini, Karate Kalyani, Krishneswara Rao, Gundu Sudharshan, Jayavani.
Crew:
Written and Directed by: Praveen Sattaru
Producer: Raaj Kumar. M
Banner: RK Studios
Music: Sri Charan Pakala
DOP: Ram Reddy
Editor: Dharmendra Kakarala
Choreographer: Ganesh Master
Other characters in Guntur Talkies:
• Naresh as Giri
• Rashmi as Suvarna
• Siddhu as Hari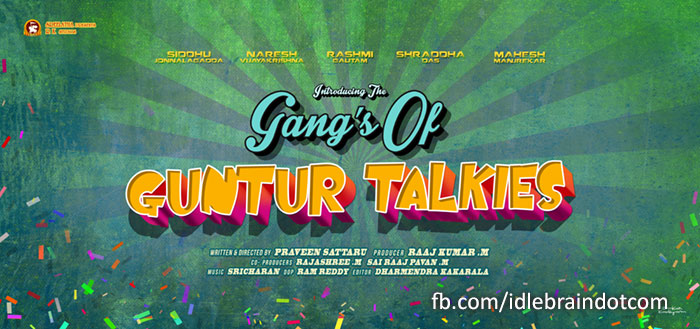 Introducing the Gangs of GUNTUR TALKIES
We are introducing a new segment called.... "Introducing the Gangs of Guntur Talkies". Guntur Talkies is a medley of stupid, brainless, dim-witted, silly, senseless, foolish, idiotic morons and we thought every single one of them demands an introduction.