Story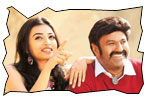 Jeetendra (Jagapati Babu) is a power hungry and cruel man from Rayalaseema to whom killing comes very easy. He comes to Vizag for a marital alliance. In the process he commits a crime and learns about the most powerful and righteous family in the region. The powerful and righteous family is a big joint family that has Jai Dev (Bala Krishna) who fights for the people. The rest of the story is all about how Jai Dev ends the tyranny of Jeetendra.
Artists Performance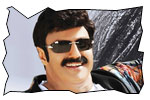 Bala Krishna Nandamuri: Bala Krishna has a powerful dialogue delivery and ferocious screen presence while doing serious and righteous characters. He has shown it to the maximum extent in Simha film. He follows it with his performance in Legend film. The dialogues written by Ratnam aided the characterization. He is excellent in fights.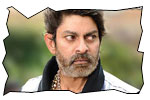 Jagapathi Babu: It's a big gamble for Jagapathi Babu who has an image of a family hero to do a villain role - that's too in a mass film starring a massive hero Bala Krishna. His gamble paid off and he has done complete justice to his role as an antagonist. His character has two timelines and he has changed his dialogue modulation for these two time frames. His get-up with beard has suited him very well.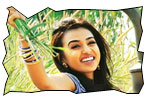 Others: Radhika Apte is very good with traditional looks as female lead for Jai Dev character. Veena Ghantasala's dubbing is nice. Sonal Chauhan looks glamorous and has a few fun scenes with Brahmanandam in the first half. Since it's a joint family for the hero, there is a huge casting of character artists. Brahmanandam has good screen presence in the first half of the movie.

Technical departments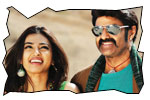 Story - screenplay - direction: The basic story is about a righteous man standing for his people against all odds. Boyapati Seenu understands the strengths of Bala Krishna and knows how to use them effectively. Like in Simha, Boyapati Seenu projects Bala Krishna's strengths (great dialogue delivery and terrific screen presence) in the right way. Some of the scenes are of the film are exceptionally handled. However, he should have come up with a gripping screenplay. There is a bit of confusion regarding two characters in the beginning part of flashback.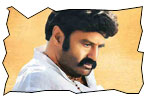 Other departments: Dialogues written by M Ratnam are highlight of the movie. He has written powerful political as well as social-responsibility dialogues in the film. Devi Sri Prasad composes music that suits Bala Krishna's style. Cinematography by C Ram Prasad is good. Editing by Kotagiri Venkateswara Rao is fine. Fights composed by Ram - Laxman and Kanal Kannan are being liked by masses. Producers (14 Reels and Vaarahi) who are great fans of legend NTR has done their part well in making a film with Bala Krishna that appeals to all the fans.
Analysis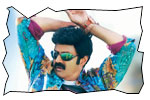 First half of the film is okay. Interval bang is good. Second half has powerful moments and emotionally charged scenes. Plus points of the film are Bala Krishna's ferocious performance (as Jai Dev) and powerful dialogues written by M Ratnam. On the flip side, there is a lot of bloodshed. On a whole, Legend is a feast for fans and will be liked by masses.