Story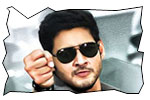 Shankar Narayan (Prakash Raj) is a political leader and a man of masses. He wants his son Ajay (Mahesh Babu) to become a political leader. Shankar Narayan is hurt in an accident and goes into coma. Meanwhile Ajay grows up and goes onto become an aggressive cop. And suddenly Shankar Narayan comes out of coma. The rest of the story is all about how Ajay manages to keep the changes under wrap for his father, and takes revenge on the villains at the same time with some unconventional ploys.
Artists Performance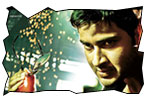 Mahesh Babu: Mahesh Babu proved himself again that he is a director's actor. He has a big heart to allow Brahmanandam to take center stage for a few minutes, though it is Mahesh who creates such situations. One should have a flair to time the comedy of Seenu Vytla and Mahesh does it effortlessly. Mahesh is one of the comedians when he is with Brahmanandam and MS Narayana. Mahesh Babu has also excelled in dialogue delivery by mixing Telangana accent in villain confrontation scenes. Mahesh Babu's trade mark teasing romance works big time in Turkey episodes. You see Mahesh being cheerful and smiling in most of the parts of the film.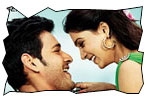 Others: Samantha has a limited role in this movie and she does justice. Brahmanandam has a dialogue in the film - nannu vaadukondi saar. Seenu Vytla is one of very few directors who utilizes the talent of Brahmanandam to the maximum extent. All those Brahmanandam lovers will have another feast in this movie in which he acts an actor of a fictitious reality show. The way Brahmanandam keeps expressions for 'bheebhatsamaina humanity' dialogue and the scene in which he appeals to Nagarjuna Akkineni using his camera pen is priceless. MS Narayana who has excelled as fire star in Dubai Seenu does another similar role in which he wants to make his debut as hero opposite Genelia. Prakash Raj is seen in a positive role (inspired by PJR) and he is excellent. Vennela Kishore does the role of Sastry whose grandmother is a fortuneteller. Nassar has done a comic role for a difference..
Technical departments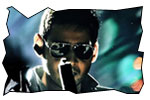 Story - screenplay - direction: The basic concept of a person going into coma and that person's son creating artificial atmosphere around is inspired by a German film titled 'Goodbye Lenin! (2003) '. That German film is a serious film and somewhat boring (for me). The story writer Gopi Mohan used that plot and moulded it to make an entertaining script. Seenu Vytla's main strength has always been entertainment and he made sure that there are ample characters to create humor. He used Brahmanandam and MS Narayanara effectively to create ample humor. Characterization of Mahesh Babu is done well and the director has also shown Mahesh Babu in new light with better comedy timing. Though the entertainment and action orientation is good, there are ups and downs in the narrative graph due to runtime and number of characters. Screenplay of the film is good. The screenplay techniques used on Prakash Raj taking revenge without knowing about it and Brahmanandam's crazy realty show will surely generate more commercial appreciation. Among all the characters, I feel that the character of Suman is not properly etched. It would have been more powerful if hero is introduced through the words of some other character, not through Suman's. And the death of Suman is also not justifiable. The following aspects of Seenu Vytla's trademark
1. Mahesh Babu: heroine teasing in Istanbul n Making Brahmanandam and MS Narayana Bakras.
2. Brahmanandam: SMS voting appeal and appeal to Nagarjuna Akkineni
3. MS Narayana: Showreel (Yamadonga, magadheera, Robo and Simha) and nalukapaina macha episode. Incidentally the same MS Narayana did a photoshoot comedy episode in Seenu Vytla's Sontham in the past.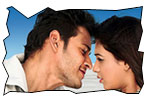 Other departments: Dialogues penned by Kona Venkat and Seenu Vytla are good. They are humor dialogues and masala heroism dialogues. Music by Thaman has already become a chartbuster and background music is nice. Cinematography by KV Guhan and Prasad Murella complements to story. Editing by Varma is adequate. The producers trio (Ram Achanta, Gopichand Achanta and Anil Sunkara) have spent a lot of money and the entire film is shot in extravagant style.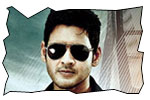 Analysis: First half of the movie sets the plot up and it is entertaining. There are ups and downs in the second half, but the entertainment provided by Mahesh Babu, Brahmanandam and MS Narayana takes care of it. The plus points are Mahesh Babu's charm, Seenu Vytla's comedy timing and a workable script. On the flip side, there is a bit of redundancy in villain characterizations. Mahesh Babu delivers an universally acceptable entertainer in the form of Dookudu after a gap of five years. Go and watch it.
Trade talk: It's been ages since a Telugu big star's film got positive talk on the day one. It is a good omen for Telugu film industry that is literally feeding on Tamil dubbed films in this year so far. With Mahesh Babu's star power, there is no limit for a movie can achieve with a positive talk. Wait and watch as the records smash in the days come.
Dookudu links
• User reviews
• Music launch
• Photo gallery
• Wallpapers
• Trailers & videos
Jeevi reviews of previous 5 films
• Prema Khaidi
• Kandireega
• Nanna
• Virodhi
• 180
• Badrinath
• Vaishali
• 100% Love
• Mr. Perfect
• Teen Maar
• Shakti
• Aha Naa Pellanta
• Kudirithe Kappu Coffee
• LBW
• Vastadu Naa Raju
• Gaganam
• Jai Bolo Telangana
• Ala Modalaindi
• Golkonda High School
• Anaganaga O Dheerudu
• Mirapakai



More Reviews