Story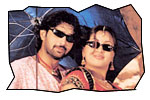 Vamsi (Rohit), a wayward youth falls in love with Krishna Veni (Navneet Kaur) at the first sight. He proposes to her. But, she has the habit of dillydallying with boys by keeping them under impression that she loves them too. When it reaches no point of return, Krishna Veni reveals to Vamsi that she does not love him and ridicules him for his poor studies. With family responsibilities on his shoulders and rejection from the lover, Vamsi embarks on the ambitious task of passing civil service exams. The rest of the story is all about how his wins both IAS and the girl.
Artists Performance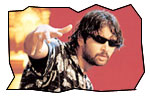 Rohit is neat as the male lead. His hairdo looks bit weird. He is extremely flexible at dances (most of the steps consists of teen-maar type). Navneet Kaur is adequate. She exposed to the maximum extent in the songs. LB Sriram is fair as the worrying father. Venu Madhav creates humor as 'Pista'. Posani Krishna Murali is impressive with his typical antics.

Technical Departments: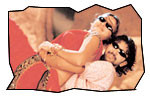 Srory - Screenplay - Direction: Story of the film is quite unconvincing. How can somebody turn so serious to achieve a tough task for a girl who does not even acknowledge his love. The characterization of hero is pretty weak. Hence, it does not sound convincing when a guy who struggles hard to get 35 marks in exams topping Civil Services. Direction of the film is decent in parts. The comedy timing is good. Screenplay is weak in second half.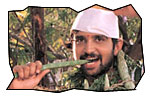 Other departments: Music by Vandemataram is a plus point with peppy tunes. The teen-maar kind of dances composed for Rohit are pretty vibrant. Dialogues by Marudhuri Raja are good. There are quite a few good one-liners that tickle your ribs. The cinematography is pretty mediocre and the lighting is very inconsistent. Art work is good for a couple set songs.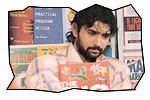 Analysis: First half of the film is decent with good entertainment value. The second half is not dealt properly. The plus points of the film are songs picturization and comedy dialogues. The main drawback of the film is weak characterization of hero and inept handling of second half. The entertainment value this film provides can compensate the fallibility in the second half. On a whole, this film is passable.
Good Boy Links
Press Meet 1
Press Meet 2
Photo Gallery
Audio launch
On Sets
Navneet Kaur Pix 1
Navneet Kaur Pix 2
Jeevi reviews of previous 5 films
Nayakudu
Allari Bullodu
Mogudu Pellam O Dongodu
Okkade
Muddula Koduku
More Reviews