Story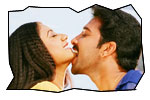 Madhuri (Seema) is a gynecologist who marries a fashion designer Karthik (Siva Balaji). Karthik dies in an accident. She joins the clinic run by Vamsi (Jayant). Vamsi proposes to marry her. Madhuri is reluctant but she is pursued by her father-in-law (Ranganath) to marry Vamsi. After their marriage, Vamsi introduces his patient called Balaji who is suffering from amnesia. Balaji looks exactly like Karthik and Madhuri doubts that Balaji could be Karthik. The rest of the story is all about the emotional struggle Madhuri undergoes!
Artists Performance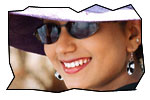 Seema is sufficient for the role of a conventional Telugu girl. The entire film runs on her. Siva Balaji is competent though his dialogue delivery seems to be very fast in the first half. He did well in pathos scenes towards climax. Debutant Jayant is average. Siva Parvathy, Ranganath, Sivaji Raja and Chinna are adequate. Dharmavarapu Subramanyam is wasted.
Technical Departments: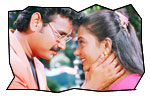 Story: The basic story line reminds us of Shahrukh Khan's film Deewana (1992). There is one medical issue in the film which would have been solved easily as two of the three main protagonists are doctors. Instead of waiting for Siva Balaji to regain his memory to identify his father Ranganath and wife Seema, the doctor should have done a DNA test on father and son.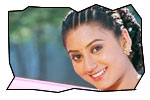 Other departments: The narration of the film resembles us of typical TV serial. Direction of the film is old-fashioned. Screenplay is inane. Dialogues written by the direction are unnecessarily lengthy. Director Jyothindranath Vemuri fails in getting things right. Music by Ghantadi Krishna is average. Cinematography by Mohanchand is adequate.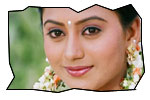 Analysis: Kunkuma deals with the emotional struggle of a wife when her 1st husband who believed to be dead comes back alive after she marries another man. The direction, screenplay and narration of the film are old-fashion and are not up to the mark, which made the film an uninteresting one. On a whole, Kunkuma is a boring and sluggish flick.
Kunkuma Links
Photo Gallery
Muhurat
Audio function
Jeevi reviews of previous 5 films
Bhadra
Athaokkade
Naa Pranamkante Ekkuva
Hungama
Mr. Errababu
More Reviews