Story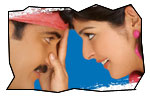 Pooja (Roma) is the daughter of a London-based millionaire NRI Chakravarthy (Nagababu). She falls in love with Erra Babu (Sivaji) when she visits her hometown Lankapally. Chakravarthy wants to marry Pooja off to son of another NRI billionaire. Chakravarthy tries to separate Pooja and Errababu. The rest of the story is all about how Erra Babu and Pooja unite against all odds.

Artists Performance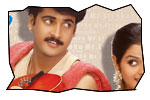 Sivaji did well in the mass role. His get-up is good and dialogue delivery is also good. However, there is no consistency in the dialect of his dialogues. Roma is adequate as heroine. Nagababu is OK. Sunil did the role of hero sympathizer. Among the comedians Venu Madhav's role is better.
Technical Departments: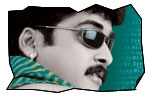 Story - screenplay - direction: Story of the film is very routine and is no different from the foreign-backdrop love stories like Premayanamaha (USA) and Bhadradiramudu (Germany). Screenplay of the film is unimpressive. Direction is mediocre. The director could not succeed in maintaining grip in narration. He could not bring out emotions in scenes of separation and climax episode. The character of Naga Babu should be the main pillar of the film to sustain tug of war between hero and villain. But bad characterization by the director killed the spirit of it.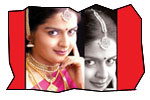 Other departments: Dialogues by Nandyala Ravi are adequate. But love-based mass dialogues written for Sivaji during climax are ineffective. Photography by K Dattu is average. Music by Koti is good. 'Enduko em tolisari' and 'Mallepoovula' are very melodious. The violin bit played as thread between hero and heroine is impressive.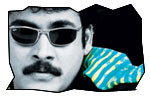 Analysis: First half of the film is routine. Second half goes awry. Sivaji who succeeded in the roles middle-class husband in the past did not suit the image of mass lover boy in search of his lady love. When we have NRIs producing Telugu films, we expect a minimum quality in terms of storyline, treatment and aesthetics. But Euro Andhra Entertainments banner disappoints with such a mundane film executed in mediocre style.
Mr. Errababu Links
Muhurat
Photo Gallery
Wallpapers
Audio function
RIL Showtime
Jeevi reviews of previous 5 films
Subhash Chandra Bose
Ayodhya
Mumbai Express
Chandramukhi
Avunanna Kadanna
More Reviews