Story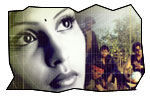 Rama Krishna Reddy alias Rocky (Dr. Neeraj) is a highly westernized college going youngster. He falls in love with a fellow student Chandrika (Madhu Shalini), a middle class traditional girl. After meeting her, he realizes many things about life and he falls in love with her. But she is already married to Vamsi (Vamsi Varma) by then. Later on it is revealed that she did not marry Vamsi, but is under a contract to wed him. Vamsi tries to eliminate Rocky, but in vain. Finally Vamsi throws a challenge to Rocky to defeat him over a bike race to win Chandrika. The climax of the film is about how Rocky wins Chandrika.

Artists Performance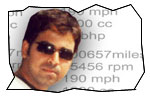 Dr. Neeraj is handsome and competent for the role he was offered. Madhu Shalini looks homely for the role of traditional middle class girl. Vamsi is adequate as villain. All the actors/actresses in this film are new.
Technical Departments: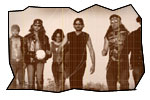 Story - screenplay - music - direction: Story of the film is OK. But it is the screenplay that takes beating. Narration of the film is boring. Direction of the film is mundane. There are a couple of creative scenes in the film. Other than that the director failed in getting the things right in his debut venture.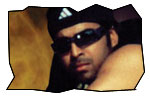 Photography: Photography of the film is bad. The images on the screen are bad due to poor resolution. The film appears to have been stretched horizontally (like wide lens) on the screen in major parts of the film. There is no proper lighting for most of the scenes. The color grading of the film is very inconsistent. The quality of raw film is so poor that one would wonder if this film was shot by video camera.
Other departments: Music of the film is the only positive point. Picturization is so so. Dialogues are contemporary and are laced with English and Hindi conversations. Editing of the film is poor. Production values of the film are cheap.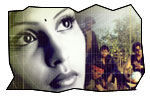 Analysis: This film is an irregular commercial film that brinks on boring narration. Music director Sashi Preetam made his debut as director through this film. The emotions in the film are not handled well. The backdrop of bike racing is not established in an interesting way. The climax of bike contest is a let down. On the whole, Naa Pranamkante Ekkuva is an avoidable flick.
NPKE Links
Audio function
Photo Gallery
Disc function
Wallpapers
Jeevi reviews of previous 5 films
Hungama
Mr. Errababu
Subhash Chandra Bose
Ayodhya
Mumbai Express
More Reviews