Story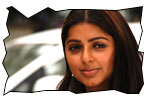 Anasuya is an orphan and a post graduate in criminal psychology. She joins a TV channel as a reporter. She is entrusted with a job to crack the secrets behind mysterious serial killings followed by a collecting of body organs. The killer always leaves a rose at the crime scene as the proof of his identity. Meanwhile, a cop (Abbas) is also bestowed with the responsibility to solve the mystery. The rest of the story is all about how Anasuya chases the serial killer and unravels the mystery behind his killings.
Artists Performance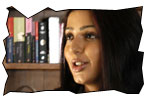 Bhumika Chawla is perfect in the role of Anasuya. A character like Anasuya needs an able actress like Bhumika Chawla who has got command over histrionics. She did a good job with subtle and terse expression. Abbas is alright for the role in male lead. Ravi Babu looks deadly and he shaved off his eyebrows to look ghastly. Ankita did a miniscule role and Nikhita did a vital role. Harsha and Sameer did well among the others.
Technical Departments: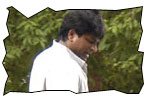 Story - screenplay - direction: Story of the film is good. But what makes this film special is the screenplay. Each and every character is nicely connected with the main storyline. The director succeeded in maintaining the suspense of the film till interval. But the film goes on a predictable mode in the second half. Direction of the film is adequate.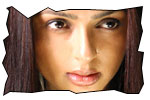 Other departments: Music (especially the background score) by Sekhar Chandra is good. Cinematography by Sudhakar Reddy is an asset. The director did not use much lights for the night shots as it is a thriller. Nivas dialogues are adequate. Editing by Marthand K Venkatesh is fair.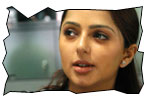 Analysis: First half of the film is interesting. Second half is okay. The climax of the film is too lengthy. The plus points of the film are casting (Bhumika & Allari Ravi) and technical aspects. On the flipside, the suspense element is less in the second half and the duration of climax fight is more. On a whole, Anasuya is a different film in thriller genre. It would be liked by the people who love watching these kind of films.
Anasuya links
• Ravi Babu interview
• Photo gallery
• Wallpapers
• Trailers
Jeevi reviews of previous 5 films
• Mantra
• Seema Sastri
• Athidi
• Tulasi
• Bhayya
• Chirutha
• Happy Days
More Reviews