Story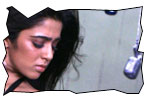 Mantra's (Charmme) parents die when she was young and she lives with her friend Vinny (Karuna Sri). She inherits an ancestral property called 'Mantra Nilayam' in the outskirts of Hyderabad. Mantra Nilayam is called as haunted house because of two untimely deaths in that farm house few years back. She wants to sell it off, but no body comes forward to buy the property due to its reputation. A professor comes forward to buy that house with a condition that somebody should stay there for three months. Hero (Sivaji) is a small time goon who looks after land settlements. Hero wants to stay in the house so that he would get a commission of the sale once 'Mantra Nilayam' is sold. The rest of the story is all about how Hero demystifies everything.
Artists Performance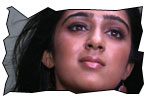 Charmme: Charmme is extremely good in a shot where she acts like as if she has seen the ghost. She is very good in the title role. She exposed liberally in the film. She has put on a bit of excess weight and it shows up in certain odd angles. The dubbing provided by Sunita should also be commended.
Sivaji: Sivaji is the man for all the seasons in Telugu film industry. He is just amazing and fits into any role effortlessly. He did a typical role of a Pokiri in this film. His comedy timing is excellent. He brings credibility to his character.
Others: The fine thing about this film are characterizations. All the characters in the film are well defined. Chitram Seenu is good. Vijay creates humor. Jeeva is excellent. Kausha did a special role in this film. Mallikharjuna Rao and others are adequate.
Technical Departments: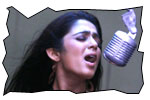 Story - screenplay - direction: Story deserves a special mention in this film. Story of the film is compact and the storyline is unpredictable laced with suspense. However these kind of stories are good for 1 and half hour films. Hence the narration becomes too slow. The initial part of the film is not interesting. But the story takes interesting twists and turns once Sivaji starts living in Mantra Nilayam. Screenplay of the film is nice. The director should be commended for sticking to his own plot in stead of trying to be commercial for the sake of masses. It is a decent effort by the debutant director Tulasi Ram.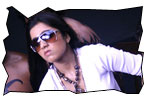 Other departments: Background music by Anand is excellent. Cinematography, Color grading and sounds play vital role in any horror films. And all these three departments are good in this film. Since it is a horror film, the director preferred to shoot the most of the film is dark rooms and during the night. Dialogues are adequate. Choreography for Maha song (an unabashed lift of My Hump (Black Eyed Peas)) by Prem Rakshit is good. Editing is ok.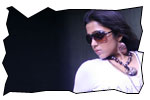 Analysis: If the motive of any horror film is to scare you, this film succeeds to that aspect. And the basic premise of any thriller is to maintain suspense till the end of the film. This film succeeds in suspense aspect too. But the narration of the film is too long. There are many unnecessary shots in the film which are just inserted for creating horror. Certain logics are missing. If you like horror flicks, it's a must watch.
Mantra links
• Music launch
• Muhurat
• Photo gallery
• Wallpapers
• Trailers
Jeevi reviews of previous 5 films
• Seema Sastri
• Athidi
• Tulasi
• Bhayya
• Chirutha
• Happy Days
• Chandamama
• Raghavan
• Yamadonga
• SDZ
More Reviews