Story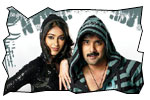 Ramu (Tarun) and Jyothy (Ileana) are two different individuals who run away from their respective homes. They meet on a train for the first time and are forced to become thieves due to certain bad incidents. They rob with the identity of 'Romeo Juliet'. The police department assigns Yugandhar (Jagapati Babu) the job of tracking down Romeo Juliet. Meanwhile Romeo Juliet has a fight with the mafia kingpin Veerraju (Pradeep Rawat). The rest of the story is all about how they escape and mend themselves as Yugandhar and Veerraju breath down their neck.
Artists Performance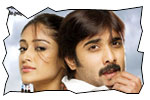 Tarun is perfect as the Romeo. Tarun is one of the very few Telugu actors who can speak Telugu language with purity. His comedy timing is pretty good too. Ileana is fine in the role of Juliet. She is bubbly. Savitha Reddy's dubbing did not suit Ileana the way it suits other actresses like Genelia, Arti etc. Jagapati Babu is perfect as cop. Pradeep Rawat is good as villain. Dharmavarapu Subramanyam's comedy is nice. Brahmanandam, Chandra Mohan, Sudha, CVL, Sana are adequate.
Technical Departments: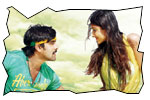 Story - screenplay - direction: The story of the film is a direct rip-off of Bollywood blockbuster 'Banti aur Babli' which in turn in inspired by the Hollywood flick 'Bonnie and Clyde'. If the protagonists rob because they are passionate about robbing in Bonnie and Clyde, the protagonists rob in this film to survive and help others. Screenplay is adequate. But the pace of the film should be lot brisker to match the genre of the film. Direction of the film is OK.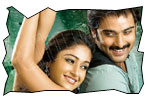 Other departments: Abburi Ravi gets the top honors in technical departments because of his Trivikramish dialogues, which went down well with the audiences. Music of the film should have been better. The picturization of Charmme item song falls flat on face due to comparision with the iconic 'Kajra re' song in Hindi film. A couple of songs in second half disturb the flow of the content. Action elements by Ram Laxman are good. Cinematography is nice. Editing is adequate. Artwork is fine. Production values are good.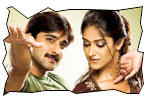 Analysis: First half of the film is alright. The second half starts off well. But the movie appears dragging immediately after item song. A film of this genre needs fast paced narration where as director Vijaya Bhaskar took his own sweet little time to narrate it. Hence people tend to become restless towards the climax. The runtime of the film is around 2 hour and 45 minutes. An editing of 15-20 minutes towards the latter part of the second half would help the film in sustaining the interest of the moviegoers. Bhale Dongalu might disappoint if you had already watched 'Banti aur Babli'. Otherwise, you might give a try.
Bhale Dongalu links
• Music launch
• Photo gallery
• Wallpapers
Abroad showtimes
• USA
Jeevi reviews of previous 5 films
• Jalsa
• Gamyam
• Ontari
• Mr. Medhavi
• Swagatam
More Reviews