Story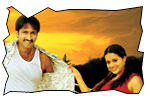 Vamsi (Gopichand) falls in love with Bujji (Bhavana) at the first sight. He feigns to be a CBI officer in order to get to know more about her. She also falls in love with him. A bad guy (Ajay) teases her and Vamsi insults him which results into an unforeseeable situation. The rest of the story is all about how Vamsi takes revenge on the band of baddies.
Artists Performance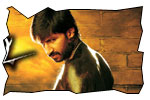 Gopichand: Gopichand is growing by leaps and bounds from film to film. He is excellent in the title role. He has such a supple body and it is helping him tremendously in dances. He is also cool at romantic episodes and family scenes. He excelled in fights department which is his core area.
Bhavana: Bhavana is very good in this film. She has what it takes to be a big heroine in Telugu film industry. The dubbing by Savita Reddy suited her very well. She looks good both in traditional and modern dresses. She can emote cute feelings and it is going to be an asset for her.
Others: Rajiv kanakala is impressive. Ajay and Asish Vidyardhi are good. Sunil's comedy is alright. Raghubabu steals the show again though he has done those kinds of roles in many films. Sayaji Shinde did the role of sincere cop.
Technical Departments: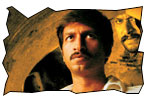 Story - screenplay - direction: Story is a typical love story with an angle of schizophrenia attached to it. The entire film is narrated in the spaced flashback format. The way director integrated the current story with the flashback is interesting. Direction of the film is good as for as main story and action sequences are concerned. But he should have selected a better premise for love thread between the lead pair. Hero feigning as CBI officer and heroine believing it blindly does not look convincing at all. How ever, the 'neralu ghoralu' spoof is excellent and had everybody in splits.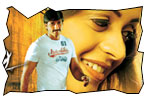 Other departments: Music by Mani Sharma is good. The melodies 'Cheppalanundi' and 'Arere Emadi' are pretty good. Background music is decent. Cinematography by Sarvesh Murari is an asset. Fights are choreographed very well. Production values from Eetaram movies are good.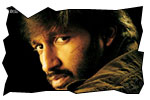 Analysis: First half of the film is decent. Second half is a bit slow. What made difference to an ordinary love and revenge story is the spaced flashback narration and schizophrenia aspect. The rape followed by killing of heroine might not go well with the masses. The plus point of the film are performances of the lead pair and action episodes. On the flip side, the second half and climax should have been done better. Pokuri Babu Rao who is known as a socially responsible producer seem to have left the message part out to make this commercial film. On a whole, Ontari is a film that has all ingredients to become a commercial potboiler. The range would depend on how masses embrace schizophrenia concept.
Ontari links
• Photo gallery
• Music launch
• Press meet
• Wallpapers
• US schedules
Jeevi reviews of previous 5 films
• Mr. Medhavi
• Swagatam
• Vaana
• Pourudu
• Krishna
• Mee Sreyobhilashi
• Anasuya
• Mantra
• Seema Sastri
More Reviews