Story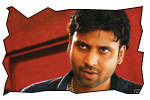 Bhai (Nassar) is a notrious mafia don in Hyderabad. Pandu (Suman) is his right hand. Ajay (Sumanth) is Pandu's son. Ajay is a studious guy who wants to become an IAS officer. He clears the civils examination too. Hussain (Subbaraju) is a cop whose mission is to eliminate the mafia gangs in Hyderabad. Though son and father, sharing great relationship Ajay and Pandu fall out due to difference of opinions. The rest of the story is all about how the system forces Ajay to tread the wrong path to do the right thing.
Artists Performance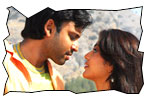 Sumanth is good in the role of Ajay. He is excelled a lot in stunt sequences. Kajal Agarwal is adequate. Subbaraju has a meaty role in this film for which he has done justice. Nassar and Suman are competent for their roles. Kota is alright. Brahmanandam and Ali have some comedy episodes.
Technical Departments: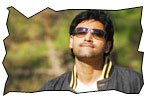 Story - screenplay - direction: The basic plot of the film has roots in Godfather where righteous son steps in the shoes of mafia man. Direction of the film is adequate. The screenplay should have been better. The director concentrated more on father-son relationship. The director should have had the hero getting into mafia outfit by interval time. By keeping it in the last 25 minutes, he diluted the content for entire first half and the half of the second half. Director conceived action sequences well.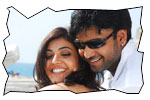 Other departments: Mani Sharma's songs are alright. The rerecording is very good for action episodes. Dialogues lack punch in them. Cinematography is good. Setwork by Ravinder is good. The highlights of the film are action sequences before interval and in the climax. Editing is alright.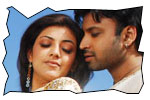 Analysis: First half of the film is flat. The second half explores father-son relationship and action sequences. The last 25 minutes (where hero takes the revenge) part is interesting. The plus points in the film are fight sequences. On the flipside, the first half should have been made in a more interesting way. The comedy episodes were not properly handled. Though there are dialogues justifying the title Pourudu, it is a pure personal revenge story of a Koduku. On a whole, a better climax and good fight sequences make Pourudu an average flick.
Pourudu links
• Photo gallery
• Music launch
• Wallpapers
Jeevi reviews of previous 5 films
• Krishna
• Mee Sreyobhilashi
• Anasuya
• Mantra
• Seema Sastri
• Athidi
• Tulasi
• Bhayya
• Chirutha
• Happy Days
More Reviews