Story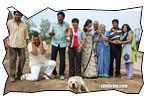 Elderly Rajaji (Rajendra Prasad) does not have any dependents as both his wife and daughter die. His daughter takes her life because of the rejection from her boy friend. Rajaji is so much depressed with the entire episode that he too wants to die. He gathers like-minded people with suicide tendencies. He arranges a bus trip to Srisailam where they want to jump the bus from the highest cliff. Meanwhile this news is leaked to the cops. And the cops are in search of these people. The rest of the story is all about whether the cops foiled the suicide attempt or not.
Artists Performance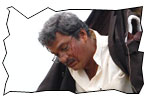 This film has limited characters. Rajendra Prasad did the pivotal role and he is pretty natural. His character in this film is little similar to that of Aa Naluguru character. Naresh is entertaining the role of a film producer. Raghubabu donned the role of bus driver and provided comedy. Brahmanandam is his usual self as the swamy. Ali is good. Krishna Bhagwan, Chinna and others are adequate.
Technical Departments: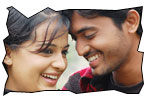 Story - screenplay - direction: The story of the film seems to have been inspired by a Japanese film titled Ikinai (1998). Ikinai is about a group of people taking a bus journey to send the bus over the cliff. The story of this film is good and it deals the potential issue of suicides. The director could not establish the characters and the intentions of these characters to go for suicide properly. But he narrated the journey and the realization in them in a neat manner. He also injected humor to make sure that there is no heaviness in the proceedings. Screenplay of the film is adequate. The director inserted quite few scenes which shows the importance of humanity.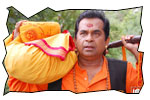 Other departments: There is only one song in the film which keeps on repeating as background music. It is good. Dialogues are witty at times like 'late kaavadaniki late kaavoddu' etc. Cinematography is average. Editing is neat. The locations in the entire film are limited with first half taking place mostly in a park and the second half in a bus.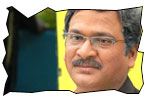 Analysis: First half of the film is little too slow. But the director handled the second half in a commanding way. The plus points of the film are story and message orientation. On the flip side, the reasons for their suicide decision does not appear convincing. Directing and producing films like Mee Srebhilashi is a risky proposition. One should appreciate CC Reddy for coming forward to make a film on the burning issues of suicides. On a whole, Mee Sreyobhilashi is a purposeful film.
Mee Sreyobhilashi links
• Photo gallery
• Muhurat
• Trailers
Jeevi reviews of previous 5 films
• Anasuya
• Mantra
• Seema Sastri
• Athidi
• Tulasi
• Bhayya
• Chirutha
• Happy Days
More Reviews