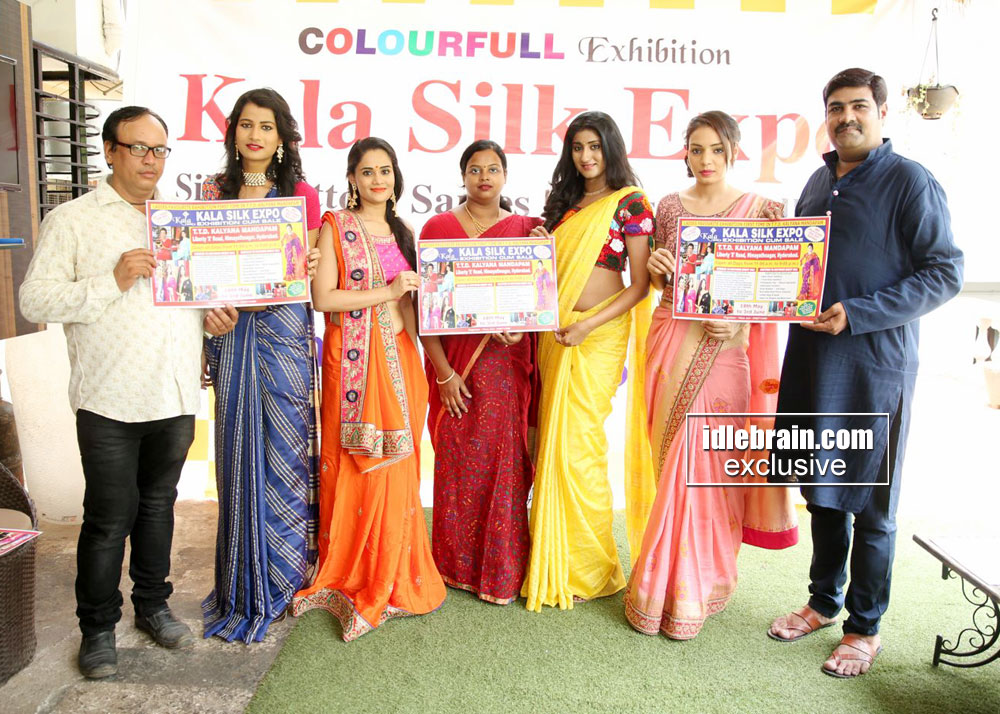 16 May 2018
Hyderabad
Kala Silk Handloom Expo to be held at TTD, Himayatnagar
Models Showcased the Traditional Hadloom Saris
Kala silk handloom and Handicrafts association organizing, a17-day Kala silk Handloom -2018 From 18th May to 3rd june at T.T.D Kalyana Mandapam, Himayathnagar, Hyderabad.
As a part of this, curtain raiser, Hyderabadi models Showcased Indian tradition saris collections, from different weavers states at Cafe, HUT – k, Road no 44, Jubulee hills, Hyderabad. They sashayed across the ramp draped in elegant with Ikat, Mysore Silk, Narayanpet silk, Apoorva Silk, Balchuri Sari Collections added a tinge of glamour to the occasion.
Organiser Mr Vikas along with models after unveiling the Exposition Poster, speaking to the media, he said that "Kala Silk Handloom Expo is an effort to bring to the fore the textile tradition of India, handcrafted in the contemporary style by fashionista using traditional weaves, prints and embroideries to present customers with an elegant collection.