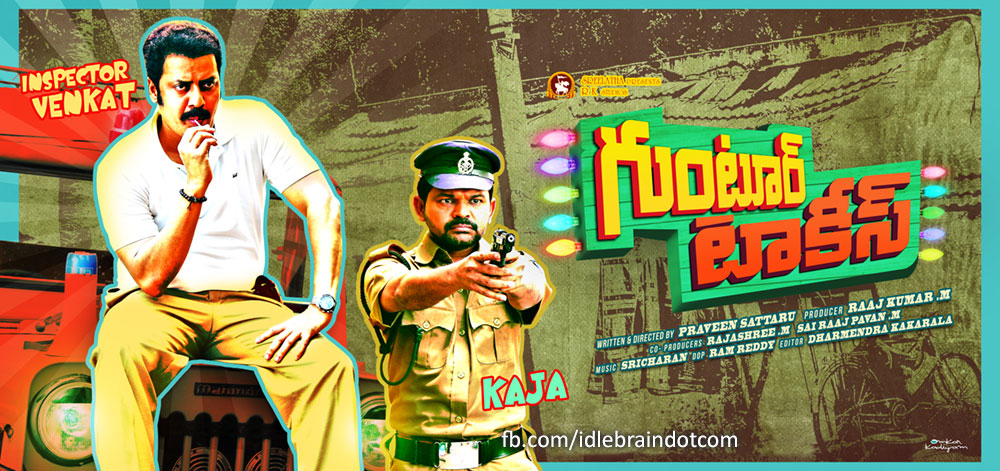 20 July 2015
Hyderabad
INSPECTOR VENKAT AND KAJA
Inspector Venkat is an atypical cop with truck loads of attitude and a mind of his own. He is neither a good cop nor a bad one. Actually, no one is sure. Even a mad cop like himself does not escape the wrath of the idiotic morons Hari and Giri. His constable prodigy Kaja is hungry to climb up the bureaucratic ladder and perfectly complements his psychedelic boss.
Inspector Venkat is Played by Raja Ravindra and his constable Kaja is played by Jogi Naidu. This would be a career defining role for Raja Ravindra exclusively tailored for his careless body language.
Cast:
Siddhu, Rashmi Gautam, Shraddha Das, Naresh Vijaya Krishna, Mahesh Manjrekar, Raghu Babu, Thagubothu Ramesh, Raja Ravindra, Jogi Naidu, Allari Subhashini, Karate Kalyani, Krishneswara Rao, Gundu Sudharshan, Jayavani.

Crew:
Written and Directed by: Praveen Sattaru
Producer: Raaj Kumar. M
Banner: RK Studios
Music: Sri Charan Pakala
DOP: Ram Reddy
Editor: Dharmendra Kakarala
Choreographer: Ganesh Master
Other characters in Guntur Talkies:
• Right Hand, Fish Venkat and Gang - Pistol Pooja and Sotta
• Mahesh Manjrekar as Jackie
• Shraddha Das as Revolver Rani
• Naresh as Giri
• Rashmi as Suvarna
• Siddhu as Hari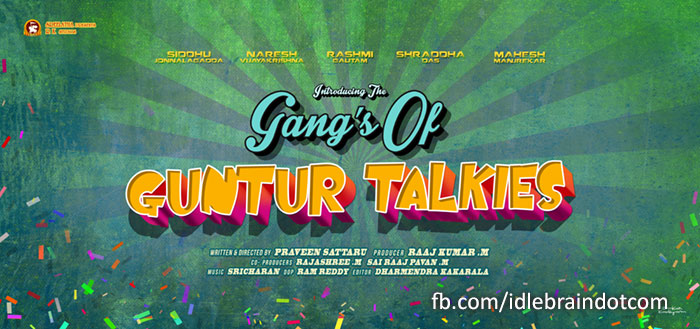 Introducing the Gangs of GUNTUR TALKIES
We are introducing a new segment called.... "Introducing the Gangs of Guntur Talkies". Guntur Talkies is a medley of stupid, brainless, dim-witted, silly, senseless, foolish, idiotic morons and we thought every single one of them demands an introduction.