Story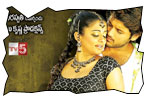 Drona (Nitin) is kidnapped in his childhood and is taken to an island by a mafia group led by Sarkar (Kelly Dorji). Sarkar trains him to become a super thief. Drona's father is a sincere super cop and Drona's mother is very sentimental about her missing son. The rest of the story is all about how Drona meets his parents and comes out clean.
Artists Performance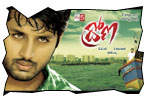 Nitin: Nitin is good as Drona. His dances are fabulous and his energy levels in dances are increasing from film to film. But sadly, his judgment and decision making skills are becoming poorer. He should start taking his career seriously instead of acting in each and every project that comes in his way. It's been years since he gave a hit. And the main reasons for all his recent failures are bad scripts and inept directors.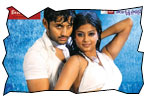 Others: Priyamani is hot in this film. She wore skimpiest bikini in the first song and drenched in rain for the last song. Sunil is entertaining in a brief role done in this film. Mukesh Rushi and Seeta are adequate. The characterizations of villain gang are so bad that they end up looking like jokers. Kelly Dorji did not have much to do on the screen except for looking amused. Dr. Siva Prasad does a Sakuni kind of role with old-fashioned dialogue delivery. Rakhi Sawant did an item song which was badly picturized.
Technical departments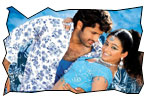 Story - screenplay - direction: The story line has a similarity to that of Rakshasudu film. The heist techniques in the opening scene remind us of Dhoom II. Walking through laser rays is taken from 'Entrapment' (Catherine Zeta Jones). The script of this film has potential. But the director handled the subject amateurishly. Screenplay of the film is not up to the mark. Director did not put any lead scenes that built tempo for mass scenes in this film.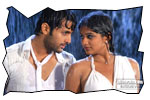 Other departments: Music by Anoop Rubens is adequate. A couple of songs are good. But the background music and rerecording leaves a lot to be desired. Cinematography of the film is inconsistent. Light is so bad that in some of the scenes that you can notice make-up on the faces of all actors. However, the color grading makes it up for the island episodes in the second half. Dialogues are mediocre except for Sunil's one-liners.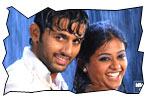 Analysis: Drona is about a son (criminal) meeting his father (cop) and mother after a separation for 14 years. The main drawbacks of the film are incompetent direction and bad villain characterization. When the villain's character is not etched properly, the heroism does not get elevated. It may find some favor in B and C centers. On a whole, Drona is a badly shot film.
Drona links
• Music launch
• Logo launch
• Muhurat
• Photo gallery
• Priyamani spicy pix
• Wallpapers
• Trailers
• Video Songs
Jeevi reviews of previous 5 films
• 16 Days
• Satyameva Jayathe
• Siddham
• Nenu Devudni
• Konchem Istam Konchem Kastam
• Shh...
• Arundhati

More Reviews