Story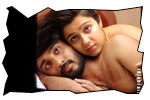 Rami Reddy and Yadav are two warring mafia leaders residing in same locality. Rami Reddy kills Yadav's son. Yadav wants to avenge his son's death within 16 days (Peda Karma) by killing the son of Rami Reddy. Guru Murthy (Aravind) comes to city in search of a job and he crosses the path of Yadav and Rami Reddy. Yadav assigns Gurumurthy the job of assassinating Reddy's son. The rest of the story is all about how Gurumurthy manages his way out of it with the help of a girl called Angel (Charmme).
Artists Performance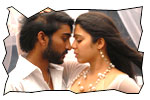 Aravind is adequate as a youngster who is caught in the crossfire between two mafia leaders. Charmme is not good in this film due to poor characterization of her role. Kota Srinivasa Rao is good in few scenes. Dharmavarapu Subramanyam and Manorama did guest roles. All other roles are performed by Tamil artists.
Technical departments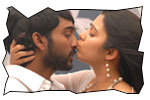 Story - screenplay - direction: Story of this film is borrowed from a Hollywood crime thriller titled 'Lucky Number Slevin (2006). The entire set-up in the film looks unnatural. Direction of the film is not up to the mark. Screenplay is bad. Narration of the film is haphazard. The director succeeds in opening the film in an interesting way by setting the right tone and mood, but falters dismally as the movie progresses.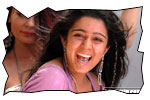 Other departments: Cinematography is good and different. The entire movie is digitally graded to have blue color to certain scenes and green/cyan colors for the rest of the scenes. The duet is good, but the rap songs shot on gangs are cacophonic. Background music is good in parts. Editing needs to be smooth.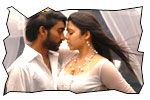 Analysis: 16 Days is an example of how bad things can go when you borrow a theme from Hollywood flick and fail to modify it to suit our nativity. The dominating Tamil flavor also impairs the movie in Telugu version. The plus points of the film are technical values. The negative points are bad screenplay and uninteresting narration. On a whole, 16 Days disappoints.
16 Days links
• Music launch
• Press meet 2
• Press mee1
• Muhurat
• Photo gallery
• Wallpapers
• Trailers
Jeevi reviews of previous 5 films
• Satyameva Jayathe
• Siddham
• Nenu Devudni
• Konchem Istam Konchem Kastam
• Shh...
• Arundhati
• Maska
• Indumathi
• Sasirekha Parinayam
• King
• Neninthe

More Reviews