Story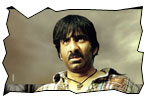 Ravi (Ravi Teja) is a struggling assistant director who works for a mediocre director 'Idly' Viswanadh (modeled after self-deprecating 'Puri' Jagannadh). Ravi lives with his mother (Rama Prabha) who is suffering from cancer. Sandhya (Siya) is a struggling side dancer who aspires to become a heroine. She is harassed by her brother-in-law (Krishna Bhagawan) who acts more like a broker. Yaadu (Supreet) is a goon who harasses Sandhya. The rest of the story is all about how Ravi and Sandhya realize their dreams.
Artists Performance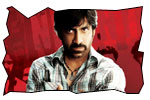 Ravi Teja: Ravi Teja, who is known for his hyperactive energy with lots of attitude, gave a subdued performance in this film. There is lot of honesty and intensity in certain scenes enacted by him. His dialogue delivery is also slow compared to his earlier films; that's why dialogues like 'tuduchukunte pothundanukunte…' and 'road meda penta…' are clearly audible in this film compared to Ravi Teja's earlier films.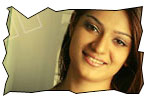 Others: Actress Siya is appropriate for the role of a side actress who becomes heroine at a later point of time. Subbaraju stands out with excellent performance though he imitated Mahesh Babu at times. Mumaith Khan enacted herself as a heroine in this film. She is adequate. Supreet excels in the role of the main villain. Sayaji Shinde is very good as the hapless Telugu movie producer. Brahmanandam is hilarious as a mediocre director and he provides some entertainment. Krishna Bhagawan is good as the nasty guy. Venu Madhav is hilarious in 'Tamil director' get up and in the 'deep shit' episode. Sairam Shankar is nice as the fans president. MS Narayana, Satyam Rajesh and Rama Prabha are fair. VV Vinayak donned the guest role of himself. Ali – the aasthana comedian of Puri Jagan's movies – is conspicuously absent in this movie.
Technical departments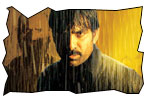 Story - screenplay - direction: Basic story of the film is about a struggling assistant director becoming a director. There are two ways to narrate this story. One is to make an artsy film and another is to do a pucca commercial film. Puri Jagan chose a mid path for this film. Hence, certain scenes in the film look honest and some look forced for commercial reasons. Direction is adequate in parts. Screenplay is not good. Dialogues are good in parts.
The following scenes are good –
1. The introduction scene in which heroine says that she is in the profession of side dancer because she has to feed her family members.

2. The scene in which hero explains to heroine that people love each other for their own selfish reasons. One of the best in Puri Jagan's films.

3. Venu Madhav's two scenes: (a). changing his name Senthil to impress heroes of Telugu by using Tamil name. (b). 'Deep shit' episode (adapted from one of those forwarded emails we usually get).

4. The doctor explaining how clever the hero is by explaining the consequences of cutting the behinds on goons using a knife.

5. The fans president episodes.
The following points are unconvincing
1. The real struggle of hero character is never showcased. He reaches his goal smoothly with a little resistance. Hence you would never empathize with the character of the hero.

2. Casting item girl Mumaith Khan for the role of heroine who later attempts suicide. The character of Mumaith Khan could not derive any sympathy because of the miscasting.

3. Hero would be beating up villain several times in the film and there is never any resistance from the villain. Hence there is no payoff in the climax episode when Ravi Teja repeats the dialogue 'tuduchukunte pothundanukunte…' and beats the villain again.

4. There is glorification of film industry. The only negative character shown in the film industry is that of Brahmanandam character titled it as 'Idly Viswanadh'. Puri Jagan tried to play it safe by not criticizing anybody in film industry. He chose Idly Viswanadh and criticized the directors because he could justify that 'Idly Viswanadh' is modeled after 'Puri Jagannadh' so that no other director would blame him. Hence the honesty in the film is missing.

5. Puri Jagan blamed NRI crowds to be miserly people (one of the character uses the word "kakkurty") who read web reviews to save $8. (Probably Puri Jagan is not aware that his previous film Chirutha was previewed for $20 in USA and his latest film Neninthe costs $12 a ticket in most of USA centers). It is not the money NRIs care about. They are more concerned about time, efforts and have a fear of losing their peace of mind by watching a bad film. Puri Jagan also suggested that people should watch the film first and then read the reviews. Not the other way round!

6. On one hand Puri Jagan blamed the gossip sites (in a way it is justified) and on the other hand, he propagates gossips with Neninthe film that web reviewers take money and do distribution to give good rating to the movies.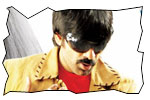 Other departments: Music by Chakri is good. Krishna Nagare Mava (penned by Bhaskarabhatla) is excellent. 'Oh I miss you' (sung by Raghu Kunche) is pretty romantic. And I liked the way Puri Jagan integrated the narrative of the story into the songs picturization. Cinematography by Shyam K Naidu is good. Editing is adequate. Fight sequences are OK.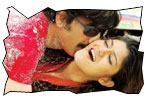 Analysis: First half of the film is adequate. There are no payoff elements in the second half. Certain scenes in the film are good and entertaining while some scenes are bad and uninteresting. Overall, Neninthe is more like a personal film made from Puri Jagan's personal experiences. It is certainly not a universal film on Universal Media (production house of this film that delivered universal blockbusters like Desa Muduru & Dubai Seenu).
Neninthe links
• Premiere show
• Music launch
• Puri Jagan chitchat
• Wallpapers
• Photo gallery
• Working stills
• Trailers
Jeevi reviews of previous 5 films
• Dongala Bandi
• Kuberulu
• Surya s/o Krishnan
• Avakai Biryani
• Blade Babji
• Nenu Meeku Telusa?
• Kotha Bangaru Lokam
• Rainbow
• Chintakayala Ravi

More Reviews