Story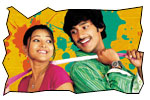 Balu (Varun Sandesh) is son of lovable middleclass couple (Prakash Raj & Jayasudha). Swapna (Sweta Basu Prasad) is the daughter of a strict and rich father. Both of them study in a residential college located at a small town of Godavari district. Balu and Swapna fall in love. Swapna is withdrawn from the residential school because her father comes to know about her love. The rest of the story is all about how Balu and Swapna try to get back to each other.
Artists Performance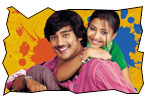 Main leads: Varun Sandesh shows improvement in this film compared to his debut in Happy Days. He suited the character of the film very well and he needs to work strongly on getting diction right. His boyish charm wins you over. Sweta Basu Prasad (award winning child actress from Iqbal film) is very good and she perfects her role with her childlike innocent look. However, there is a bit of inconsistency in the dubbing in the initial part of the film.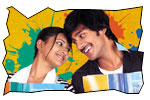 Other actors: Jayasudha and Prakash Raj play a perfect couple like they did in Bommarillu film. However, Jayasudha's role is more meaningful and vital in this film. Ahuti Prasad is good as the father of heroine. Rao Ramesh who impressed everybody in his radical portrayal in Gamyam did the key character of a lecturer in the film. He is very good though he appears to have gone little over board in the class room scenes. This film has lots of fresh faces as friends of hero and heroine. And all of them are natural and add some value to the film. Brahmanandam character offers variety.
Technical departments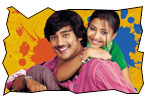 Story - screenplay - direction: Story of the film is about parenting. This film has got an arresting narration and intelligent screenplay in the second half. The debutant director Srikanth Addala comes up with a script that offers lot of freshness. There are many scenes and situations in the film which would have gone the clichéd way, but the director makes sure that he avoids clichéd and melodramatic scenes. He could able to conceive the emotional scenes in the second half excellently. Dil Raju offers another gem of a director in the form of Srikanth Addala through Kotha Bangaram Lokam after giving us Sukumar (Arya) and Bhaskar (Bommarillu).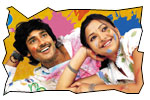 Cinematography: I stopped writing separate paragraphs for individual technical departments in my reviews long back. But I think Chota K Naidu's work in this film deserve a separate para. I see Tamil cinematographers ruling the Telugu film industry and wondered why Telugu cinematographers can't come up with such stuff. Today I felt really happy that Chota K Naidu gave a fitting reply to everybody that a Telugu cinematographer can come up with a fabulous stuff. The entire film is like picture postcard photography. You can take any frame in the film and send it as a postcard. The colors and lighting used for the film are highly pleasing to your eyes. The way he has shown the Godavari bridge is entirely different from what we have seen in the earlier films.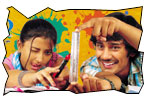 Other departments: Music of the film is exceptionally great. Mickey J Meyer repeats his magic after Happy Days with this film. The background music and re-recording of the film is equally good. Dialogues by the director Srikanth Addala are very good. Marthand K Venkatesh's editing is smooth. Artwork by Prakash is nice. The CG work and the DI work by Prime Focus also deserve a special mention. Producer Dil Raju made sure that he spends lot of money and quality time on this film. He continues his marathon of classic hits after Arya and Bommarillu with this film.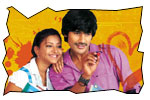 Analysis: First of the film is decent and the second half is excellent. Like Bommarillu, this film too deals with the problem of parents and kids. In that film, they tried to balance between parents and kids, this film takes some bias towards parents as the kids in this film are doing intermediate unlike the graduates in Bommarillu. If Happy Days makes you feel nostalgic about your engineering college days, KBL will make you feel nostalgic about your intermediate days in a residential college. This film sends good message out to the society. The only thing I did not like in the entire film is that the filmmaker has shown Ahuti Prasad (father of the girl) as a bakra. Coming to my rating statistics, my last 4 rated film was Nuvvostanante Nenoddantana (January 2005), my last 4.5 rated film was Bommarillu (August 2006) and my last 3.5 rated film was Happy Days (September 2007). Kotha Bangaru Lokam film deserves a rating of 4. Go, watch the film and pamper yourself..
KBL links
• Music review
• Music launch
• Press meet 3
• Press meet 2
• Press meet 1
• Photo gallery
• Wallpapers
• Trailers
• In USA
interviews
• Dil Raju
Jeevi reviews of previous 5 films
• Rainbow
• Chintakayala Ravi
• Souryam
• Gunde Jhallumandi
• Saroja
• Ashta Chemma
• Kathanayakudu
• Ullasangaa...
• Ready
• Dasavatharam
• Pandurangadu
• Kantri
• Parugu
• Bhale Dongalu
• Jalsa
More Reviews