Story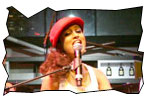 Viswanatham (Prakash Raj) is a billionaire in Hyderabad. His teen daughter Saroja (Vega) is kidnapped and he is asked to pay up a ransom of Rs.20 crores. He takes help of his cop friend (Srihari). Meanwhile a group of four friends in Chennai take up a road trip to Hyderabad to attend cricket match. They are forced to take a remote route as the national highway is jammed due to a big accident. They enter a remote village in which they encounter with a gang of cold-blooded goons. The rest of the story is about how these four youngsters get connected with the kidnap of Saroja and what happens next.
Artists Performance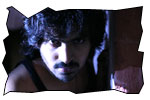 We see Prakash Raj in Telugu films after a couple of months. He is good as usual. Srihari did the vital role of the cop. Vaibhav has improved a lot compared to his debut film and he is pretty good in the character of a youngster. SPB Charan (Balu's son) is cool. Vega is impressive as the kidnapped Saroja. Sampat is competent as the villain. Nikita did the role of villain's lady. Kajal Agarwal's character in this film is limited without any connection to the main story.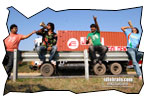 Story – screenplay – direction: Venkat Prabhu has taken a thriller subject and narrated it in a powerful, yet entertaining way. He also made sure that the film is technically sound. He made sure that there is bit of humor to make us feel at ease amidst terrorizing moments. The screenplay of the film is good. The director who narrated an interesting story has spoiled the show at the climax by showing a lame excuse for the kidnappers.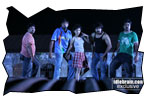 Other departments: Music by Yuan Shankar Raja is good. Background music is also nice. Cinematography supported by digital intermediate is impressive. The design of time stamp in the film is cool. The locations used as villain's adda are pretty good. Dialogues by Vennelakanti are good.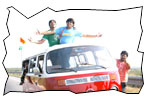 Analysis: Venkat Prabhu has taken an unconventional point and narrated it in an entertaining and interesting way. But by keeping an unconvincing excuse for the motive behind kidnap, he lets the audiences down in the climax. The way he molded the Premji Amaran character (the guy who falls in love with Saroja) in the second half is hilarious. But the climax of the film appears contrived and dragged with 9 people fighting simultaneously. Even with a couple of pitfalls, 'Saroja' film makes an interesting watching.
Saroja links
• Photo gallery
Jeevi reviews of previous 5 films
• Ashta Chemma
• Kathanayakudu
• Ullasangaa...
• Ready
• Dasavatharam
• Pandurangadu
• Kantri
• Parugu
• Bhale Dongalu
• Jalsa
More Reviews