Story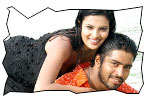 Blade Babji (Allari Naresh) is a pickpocket who takes up the mission of earning 4 crores to rescue the slum dwellers in his area from a builder. He and his gang go to Vizag and rob a bank. And they hide the loot in a building under construction. They were forced to go away for a month and when they return they find a police control room at the spot where they hidden their loot. In order to retrieve the loot, Blade Babji takes the position of newly joined Krishna Manohar (spoof of Pokiri) by kidnapping him. The rest of the story is all about the comedy of errors that followed.
Artists Performance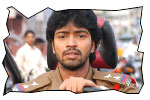 It is a typical character for Allari Naresh and he entertains. Actress Sayali Bhagat is adequate. Dharmavarapu Subramanyam is good. This film has all comedians like Brahmananda, Krishna Bhagawan, Melkote, Jaya Prakash Reddy, Srinivas Reddy and Venu Madhav. They all have interesting roles in the film.
Technical departments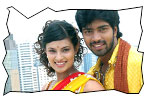 Story - screenplay - direction: Basic storyline of the film is inspired by a Hollywood film called Blue Streak (1999). A few scenes from this film are also borrowed. This film runs on comedy of errors and the director could come up with a decent screenplay. Direction is adequate. The director could able to generate continuous laughs. The spoofs of Pokiri and Tammudu are good.
Other departments: : Music is mediocre. This film does not need songs. Cinematography is just average. Dialogues are good. Production values should have been better.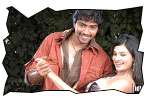 Analysis: Inspired by Blue Streak (1999), the director Devi Prasad could able to generate entertainment with decent screenplay and good comedy timing. Blade Babji sports entertainment value and mass orientation. This film would do really well in B and C centers and may fare decently in A centers. You may watch 'Blade Babji' for some comic relief.
Blade Babji links
• Music launch
• Press meet 2
• Photo gallery
• On the sets
Jeevi reviews of previous 5 films
• Nenu Meeku Telusa?
• Kotha Bangaru Lokam
• Rainbow
• Chintakayala Ravi
• Souryam
• Gunde Jhallumandi
• Saroja
• Ashta Chemma
• Kathanayakudu
• Ullasangaa...
• Ready
• Dasavatharam
• Pandurangadu
• Kantri
• Parugu
• Bhale Dongalu
• Jalsa
More Reviews