Story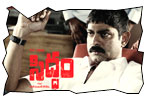 Daya (Jagapati Babu) is a sincere cop and an encounter specialist. He handles his job professionally and does not hold anything personal. Salim (Kota Prasad) is his assistant who is greedy about increasing the encounters count so that he could get more publicity from the media. The city commissioner (Kota) is retired and a new commissioner takes the charge. The new commissioner has his own agenda and he discourages Daya from performing his duty in fair manner. The rest of the story is all about how Daya takes law into his hands and cleans up the mafia gang in his own indomitable style.
Artists Performance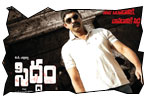 Jagapati Babu: Though this character is donned by Nana Patekar in Hindi, Jagapati Babu made sure that he interprets the character well enough to give it his own shape with subtle yet strong body language. You will see a new Jagapati Babu in this film and these kinds of characters give actors immense job satisfaction.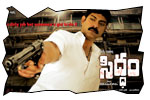 Others: Kota Prasad (son of Kota Sreenivasa Rao) did a fine role in this film and he has it in him to become a fine actor if he chooses the roles well. His work in this film is very good. Sindhu Menon is adequate as the housewife. Kota Srinivasa Rao is perfect as a retired commissioner who supports hero. It is a different role for Narsing Yadav. The guy who did the role of Akhil is competent. Subbaraju did a small yet significant role. Mukul Dev did the role of Dubai based mafia don.
Technical departments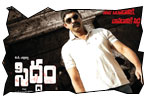 Story - screenplay - direction: This film is a remake of Hindi film 'Ab Tak Chappan'. Hence the story and screenplay is adapted from the original. Most of shot compositions are also similar. But it is very difficult to create a soul in such a serious film without any commercial padding. As a director JD Chakri succeeded in narrating the film in an interesting way. He created a constant tone to the film and did not miss it throughout the film. Though he handled the film efficiently, we could see the tempo of the film going down for 15 minutes before the climax and 15 minutes before the interval. He did not show the scene of hero being captured by cops in a proper way towards climax.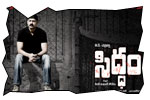 Other departments: Background music is nice and it is mostly taken from the tracks of Ab Tak Chappan background music. Cinematography by Bharani K Dharan is good. However, the director has used some footage from Ab Tak Chappan film for Mumbai dock episode. Dialogues of the film are realistic. But you need to carefully follow the dialogues because the there is no cinematic dramatization in the modulation and delivery of dialogues. Like in Hindi mafia flicks, this film too has many curse words. Editing is adequate. Producer Kiran should be appreciated for making such a serious film sans any commercial elements.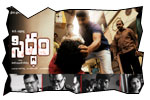 Analysis: Siddham is a remake of Hindi film Ab Tak Chappan. The commercial elements in this film are subtle. It is like the story of Ankusam film told in a much realistic way. If Ankusam film had intense histrionics and compelling cinematic drama, Siddham film has subtlety and finesse to it. These kinds of films were never made in Telugu. Hence the common movie lovers of AP are not used to such kind of films. It is a decent effort by JD Chakravarthy and Jagapati Babu to make a film like Siddham. We have to wait and see how the regular movie lovers take this film.
Siddham links
• Jagapati interview
• JD Chakri interview
• Kiran interview
• Press meet 2
• Press meet 1
• Photo gallery
• Wallpapers
• Trailers
• Video interviews
Jeevi reviews of previous 5 films
• Nenu Devudni
• Konchem Istam Konchem Kastam
• Shh...
• Arundhati
• Maska
• Indumathi
• Sasirekha Parinayam
• King
• Neninthe
• Dongala Bandi
• Kuberulu
• Surya s/o Krishnan
• Avakai Biryani
• Blade Babji
• Nenu Meeku Telusa?
• Kotha Bangaru Lokam
• Rainbow
• Chintakayala Ravi

More Reviews