12 March 2010
Hyderabad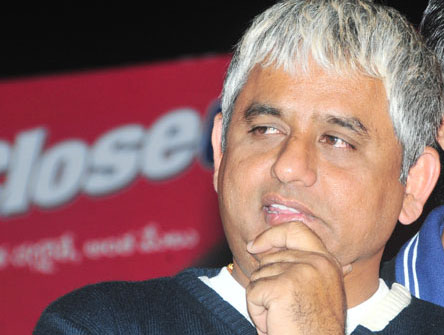 The idea for remaking "MARO CHARITRA" occurred to me after watching the original film over twenty times. Each time I watched "MARO CHARITRA" I could notice different dimensions and marvelled at the way Maestro Director Sri K Balachander dealt with different human relationships, values and emotions.
Despite the advance of time from 1978 when the film was originally made I found these to be extremely relevant even in the present day contemporary times. Then sprung the idea of using the core idea of the said film and adapting it to today's times.
In a casual meeting with the Producers I mentioned about the idea and immediately we got excited and started discussing the possibilities of mounting it cinematically. The first step obviously was to approach Sri K. Balachander and request him for grant of rights for remaking the film and also using the title and parts of music.
Once he gave his consent, began the arduous task of finalizing the story adaptation and selecting the star cast.
Initially we thought that it would be an experimental film and we wanted to make it on a small budget but the canvas of the film did not permit us to compromise as the entire film had to be shot in USA. We therefore proceeded to mount the film without making any compromises.
The choice with regard to selecting the songs from the previous film and remaking them was particularly difficult as the songs of the old film are regarded as classics and there was a strong opinion against changing the tunes or lyric.
However after a brain storming session Mickey J. Meyer brought us around to his point of view that the old unaltered songs may not be entirely appropriate for a film set it contemporary times which requires contemporary instrumentation and music.
We therefore decided to use the lyrics of 'YE TEEGA PUVVUNO…' to a wonderful new tune composed by Mickey J. Meyer. For 'BALE BALE MOGADIVOI…..' we decided to use only the first few lines and requested veteran Lyricist Sri Veturi to pen the Lyric.
I would like the acknowledge the unstinting support of my crew and cast without whose tireless efforts the film could not have been made.
We have embarked on a bold yet risky journey of adapting the classic film "MARO CHARITRA" and have tried our best to present a good film to today audiences.
I hope the said film would be liked and appreciated.
- Ravi Yadav
Maro Charitra links:
Mickey J Meyer notes on Maro Charitra Music
Music launch
Press meet
Muhurat
Trailers