Anand & Veer Zaara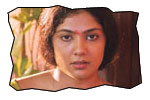 Hi to the viewers of Indian Cinema,
May be this letter not fall in the category of open letter or my movie. But this is a feeling, which I feel to share with my fellow audience.
Now the two extremes I want to talk about are Anand (Manchi Coffee laanti Cinema) and Veer-Zaara (A love Legend).
Anand: The last weekend of mine is responsible for this letter. On Saturday I watched Anand. After so many days or for the first time in my life (I am not sure) I did not feel anything after watching the movie. It was really like having a good Coffee after having which you will be left with no feeling other than having good coffee. A very lighthearted … no it won't fall under this category. There were human emotions, human feelings in this movie and that too presented in a natural very natural down to earth way. I am not sure how that caption came into the mind of Mr. Sekhar, but it was apt. A movie, which is so good yet not leaving any impression on your mind but makes, you feel good only while watching the movie. It's just the feeling a good coffee can give. No sip of a coffee can/would you recollect and say "yes, this sip made this coffee perfect". In the same way there is no scene to recollect and say, "yes, this was the scene which makes movie perfect". Feeling tired!!! Okay, let's have a good coffee and refresh ourselves. My "Bhavodwegam" is being stopped by my "Padadaaridyam". I am not able to express the feeling that Mr. Sekhar's Anand left to me. But it truly is "Manchi Coffee Lanti Cinema". This is one Extreme I experienced.
Veer-Zaara: The other one is from the house of legends like Shahrukh khan, Yash chopra and Aditya Chopra. Yes, it is veer-zaara which I watched on Sunday. The reviews said it is one more movie from yash raj films with nothing new in it. No, they were wrong. After so many days I found "The Soul" in shahrukh's movie. "Kis sadi ke log hai yeh…….." at that point the movie's soul was found. An intense love story where the overs live apart for 22 years just for the cause of their love and nothing else. The threat of defaming his love's name made him keep silent for 22 years and the thought of achieving her love's dream (whom she thinks is dead) made her live in a totally strange world for her. But they both never felt they were not on their motherland. "Kya tumhare desh mein har beta tere jaisa hai?" "Woh to mujhe patha nahin hain lekin hamare desh ki har Maa bilkul aap jaisi hai". Hats off to such dialogues that boasts off the talent of this filmmakers who were successful through many years. "Woh kehthe hain yeh mera desh nahin hain, Magar yeh mere desh jaise kyon lagta hain." The citation of such words in the end by Veer Pratap Singh shows the sharpness of Aditya Chopra in penning the dialogues. This movie really left an impression on me.
These two movies are really two extremely different kind of movies which I had seen this weekend and which made my weekend …………… (again "padadaaridyam")
Rohit Posina
[email protected]
More My Movie experiences:
Jaya Prakash - 7GBC
Raj - Anand
Purnesh - Anand
Purnesh - The Village
Sriram - Gudumba Shankar
Purnesh - Gharshana
Purnesh - Lakshya
Purnesh - Yuva
Leenesh - Yuva
Kis - Lakshmi Narasimha
Indian Pride - Tagore
Raj - Boys
Phani - Gangotri
Phani - Khadgam
Vikram - CKR
BKR - Indra (Singapore)
Ram - Indra (Dubai)
Ranjeet - Idiot
Rahul - Indra
King Koduri - Indra
Srilakshmi Katragadda - Mitr: My Friend