Story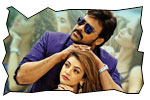 Kathi Seenu (Chiranjeevi) is a small time criminal serving his time in Kolkota jail. He jailbreaks and comes back to Hyderabad. He witnesses a crime scene in which Shankar (Chiranjeevi) is shot. Seenu uses unconscious Shankar to change his identity to get rid of menace from the cops. In the process, Seenu accidentally enters into the world of Shankar. Shankar is an activist who relentlessly fights for his villagemen. Rest of the story is all about how Seenu realises the importance of Shankar's mission and fulfils it.

Artists Performance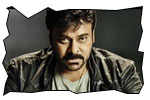 Chiranjeevi: What do we like in Chiranjeevi? Comedy, dances, fights, dialogues, style and emotion?? The last full-length movie we had seen was Shankar Dada Zindabad. It's my assessment that he looks better than Shankar Dada Zindabad in this movie. The last sophisticated film I had seen in terms of styling was Tagore. His styling is in this film is as good as that of Tagore. Chiranjeevi outperforms himself and illustrates the kind of commitment and hard work he does despite having an illustrious track record and talent. In the first 30 minutes of the movie, he gives us a glimpse of vintage Chiranjeevi with his impeccable yet subtle comedy timing. The shoelace step in Sundari song is a feast to eyes. He excels in all three fights in the movie. He shows nice variation between the two characters.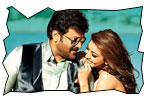 Others: Kajal Agarwal has a limited role in the film and performs well. Tarun Arora is just okay as a baddie. The characters of Ali and Brahmanandam are used to cater comedy for masses. Posani Krishna Murali and Jaya Prakash Reddy provide entertainment in short roles. Lakshmi Rai did Rathalu song and sizzles with Chiranjeevi. Ram Charan dances along with his dad for a few seconds in Ammadu Lets Do Kummudu song.
Technical departments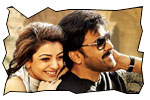 Story - screenplay - direction: This film is an official remake of Tamil film Kaththi directed by AR Murugadoss. It's a content based story which discusses about the corporate greed vs the plight of our farmers. Choosing this subject becomes a natural choice for Chiranjeevi as he has done dual-role films where one streetsmart guy replaces a sincere man to fulfil his mission (Donga Mogudu & Rowdy Alludu). This story also has a message which Chiranjeevi has been having in his films past year 2000. VV Vinayak has succeeded in showing Chiranjeevi the way movie lovers want to see him. He has made sure that all universal factors are included in the script so that there is something for everybody. That's the reason why scenes written for Brahmanandam/Ali look more targeted towards B/C centers. The emotional scenes aided by brilliant and in-depth dialogues help the director to elevate them. Though Khaidi No 150 is a strong content film, the smoothness we see in terms of resolving conflict is not there.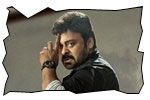 Other departments: Songs were initially invented for enjoyment. Over a period of time, these songs have become unwanted necessities (they call some songs as cigarette songs, which are used as a break to smoke a cigarette by going outside). Neeru Neeru is a montage song. All other songs in this movie are either duets or item songs. We enjoy all the songs in this film because of Chiranjeevi. Watch out for graceful steps in Sundari song. Ammadu Let's Do Kummudu gives you a high despite an odd placement. Devi Sri Prasad definitely knows pulse of music lovers. Background music is also good. Cinematography by Rathnavelu is very good. Dialogues by Paruchuri brothers, Sai Madhav Burra and Vema Reddy deserves a special mention. The dialogues written for Chiranjeevi on farmer issues are thought-provoking (ex: pattanalu palletoorlaki puttina pillalu). Few dialogues are based on Chiranjeevi personal image (including politics in which he says gully nundi delhi daaka anni politics choosi tattukunna...). Choreographers of Sundari and Ammadu Lets Do Kummudu deserve a mention. Fights are well composed (especially the coin fight and interval fight). Editing is fine. Styling done to Chiranjeevi is excellent (especially in Sundari song). Art direction by Thota Tharani is good. Production values are grand.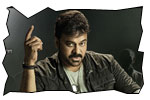 Analysis: I haven't seen the original film Kaththi. First half of the film is nicely balanced with entertainment and content. Second half gets into serious mode as the story intensifies. Plus points are Chiranjeevi's extraordinary comeback, nice story line and thought-provoking dialogues for farmers. On the flipside, the narration should have been more organic. On a whole, Khaidi No. 150 is a feast for fans and a decent movie for the rest.