Story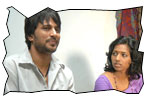 Rudraswamy (LB Sriram) is an undertaker (kaati kapari) in a small village. Devudu (Tanikella Bharani) is an educated elder who is regarded as a leader of the village. When the Government approaches him to convince the villagers to sell their lands and properties as it is coming up with SEZ, Devudu convinces everybody to sell. The rest of the story is all about what happens when Rudraswamy realizes that Devudu has erred. There is also a plot of a limping poor boy (Raja) falling in love with the only prostitute (Tirtha) of the village.
Artists Performance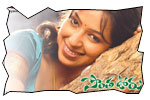 LB Sriram does the best role of in his career – Rudraswamy in an extremely convincing manner. Deeper philosophical dialogues aid him to make his character click. Tirtha comes up with a top-notch performance as a prostitute. Raja is very good as a limping innocent man. However, his diction and dialogue delivery didn't match the characterization. Tanikella Bhrani is excellent in the scene where he explains the fruits of development to village men (before interval). Swati is good as the daughter of LB Sriram. Jeeva, JP and others are adequate.
Technical departments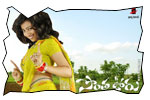 Story - screenplay - direction: Story of the film is good. But screenplay is inadequate. Direction is adequate in parts. Though some of the scenes are well-handled, there is no holistic perspective to direction. The movie has some interesting scenes and some clichéd and boring episodes.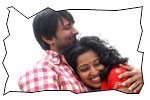 Other departments: Dialogues in this film are excellent. Some of the dialogues are deeply philosophical. There is one interesting dialogue coming up every 10 minutes in this film. The team of dialogue writers (Nagaraju Gandham, LB Sreeram & Sunil Kumar Reddy) should get a lot of credit. Songs of the film seem to be inspired from the melodies of 70's. Background music is mediocre at the best. Cinematography is neat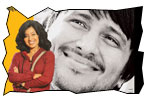 Analysis: First half of the film is uninteresting because entire first half is devoted in establishing the three important characters. The real story involving SEZ starts only in the interval. The final parts of the film are convincingly done. The plus points of Sontha Vooru are writing (story and dialogues) and performances (LB Sriram & Tirtha). The negative points are slow narration and inadequate screenplay. There are a few raw scenes and raw dialogues (involving prostitute) in the film. This film is an out and out art film with not even a single commercial element. Though it would bomb at box office a big time, Sontha Vooru has ample elements to get a few awards.
Sontha Vooru links
• Sunil Reddy interview
• Music launch
• Title launch
• Photo gallery
• Trailers
• Wallpapers
Jeevi reviews of previous 5 films
• Mesthri
• Naa girlfriend baga rich
• Drona
• 16 Days
• Satyameva Jayathe
• Siddham
• Nenu Devudni
• Konchem Istam Konchem Kastam
• Shh...
• Arundhati

More Reviews