Story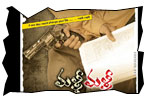 Nandu (Skanda), an unemployed graduate stays in an apartment in Hyderabad. He has to support his family members who stay in a village. One day he wakes up and realizes that he is being treated badly by people around him. He fails in a job interview. He is about to attempt suicide when somebody approaches him with a tempting offer. He has to kill a noble person called Satya (Sachin Khedekar) and as a favor he will get enough money to solve all his monetory problems. That is when he wakes up and realizes that whatever he has experienced so far was a long dream that lasted for a day. After waking up, he notices that the entire sequence in his dream is repeating in his real life. The rest of the story is all about how he uses that data from his dream to win over his lady love (Kalyanee) and save Satya from a killer.
Artists Performance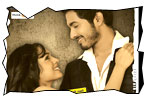 New actor Skanda is adequate as the main lead. He looks like a slimmer version of Uday Kiran with his cute looks. But a guy with under-dog looks (like Ravi Krishna in 7G Brindavan Colony) would have added some zing to this character. Kalyanee is good as the leading lady. Sachin Khedekar is nice. The guy who dubs for Suman dubbed for Sachin. Master Bharat is partly entertaining.
Technical departments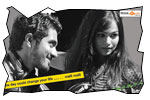 Story - screenplay - direction: The story and narrative pattern is inspired by the Hollywood flick 'If Only' (2004). 'If Only' deals with a guy using the opportunity of what he has seen in dream to make sure that he takes care of girl friend well. It was essentially a love story. Director Raj Aditya used that film to make it a thriller by adding action element of a murder mystery. There is no grip in the screenplay and direction should have been better. The director used the padding of comedians in entertain the crowds, but the comedy is not up to the mark.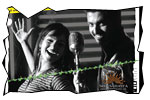 Other departments: Music of the film by Thaman S is good. Dialogues are adequate. Cinematography by Dasaradhi Sivendra is very good. Editing is adequate. Production values by Sree Sahasya Entertainment Pvt Ltd are good.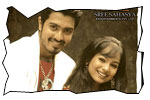 Analysis: First half of the film is adequate. The second half is boring as it becomes repetitive. There is an interesting twist towards the climax. The plus point of the film is story concept. The negative points are insufficient screenplay and lack of gripping narration. There are two suicide attempts and one suicide in this film. Ironically, the director who wanted to discourage the depressed youth from attempting suicide finally succumbed to death by committing it on the release day of this film. On a whole, Malli Malli disappoints.
Malli Malli links
• Raj Aditya interview
• Music launch
• Title launch
• Film launch
• Photo gallery
• Trailers
• Wallpapers
Jeevi reviews of previous 5 films
• Malli Malli
• Mesthri
• Naa girlfriend baga rich
• Drona
• 16 Days
• Satyameva Jayathe
• Siddham
• Nenu Devudni
• Konchem Istam Konchem Kastam
• Shh...
• Arundhati

More Reviews