Story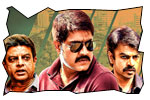 Vijay (Srikanth) is a sincere cop who goes to any extent to do his job just because he is passionate about it. He has a supporting wife (Nikitha) and a father who misunderstands him. Home Minister gets an intelligence report that terrorists are planning attacks in Hyderabad on 15 August. Rest of the story is all about how Vijay foils the terror attack and how he proves his sincerety to his father.

Artists Performance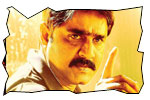 Actors: Srikanth has played the role of a cop torn between personal and professional issues perfectly. Most of his scenes are shot in close-ups and he proves yet again how talented he is. He has interpreted the character well and performs just the way character demands it. Kota Srinivasa Rao does it effortlessly as a home minister. Nasser plays the role of hero's righteous father. Ravi Varma does well as a new recruit who wants to become a mr. dependable. Guru Charan Koduri is good as a new recruit who gets his bike stolen. Veteran theatre artist Vinay Verma is apt for the role of police commissioner. Mujtaba who did the role of main villain is believable. Rajesh Touchriver surprises you as a bombmaker with perfect makeup. Pruthvi is good as a politician.

Technical departments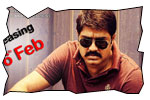 Story - screenplay - direction: Satish Kasetty who has done two films earlier didn't get desired attention despite winning a national award for his debut feature film Hope. He didn't get discouraged with those results and has written Terror script by attempting a new genre for himself. This film is written in thriller format. Satish had created authentic look by having Hindi and Hyderabadi Urdu conversations. The approach and characterizations are realistic. He seems to have done his research well. He lets the audiences know the premise by showing protagonist, antagonist and conflict right at the beginning. We generally see these kind of characterizations (cops and informers) in Hindi films with Mumbai police/mafia backdrop. Satish directed the film well and succeeded in getting the desired impact. Climax of the film appears a bit dragged (episode of bomb diffusing in basement).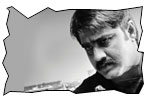 Other departments: There are no songs in the film and Sai Karthik has scored background music well. Cinematography is appropriate. Dialogues are written in contemporary language. Producer Shaikk Mastan does a good job at choosing a different subject and believing in the director.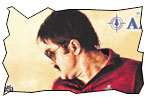 Analysis: If you are the kind of audience who like suspense thrillers with investigation as the subject, Terror will appeal to you. Terror breaks a lot of stereotypes in Telugu and stands out as a film that sticks to it's genre. There are neither songs nor comedy scenes. It doesn't bore you despite having a serious story. The climax should have been better and narration should have been better paced. On a whole, Terror is a decent thriller.

PS: When I wanted to watch the movie on the night of release date, I didn't have any theater nearby playing the movie. I had to watch it in a single screen in a theater with low projection, bad sound system and substandard seating on Saturday. It feels sad that a decent film like this suffers due to lack of good theaters. 95% of films of this profile end up becoming bad/uninteresting films. Only films like Terror spring you surprises. Lot of people who are interested in watching this film might end up not watching as it's not playing in a nearby theaters. You can't question the system as hero had bad track record in recent times, director didn't churn out commercially successful films in the past and producer is a small timer and a debutant. Sad state of affairs!.