Story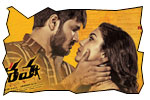 Keshava's (Nikhil) parents are killed in a car accident when he was a kid. He waits for 12 years and traces all the people who are responsible for that accident and kills them one by one. The police are in search for the killer and Keshava is the prime suspect. Rest of the story is all about how Keshava emerges as a free man despite killings.

Artists Performance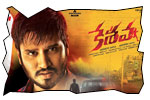 Actors: Nikhil plays a role that has to show calm and balanced attitude amidst killings. He does it with poise and finesse. His get-up also suited him and he is shown in a different light in this film. Ritu Varma plays the role of a girl who supports him in his quest. She is good, but should have changed her accent a bit as she talks like a Hyderabadi (for a girl that hails from Narsapuram). Isha Koppikar is the investigative officer and Anasuya's dubbing suited her. Rao Ramesh plays a key role. Vennela Kishore provides comedy as an age-bar student. Priyadarshi is alright. Satya is hilarious in a cameo of a cab driver. Ajay, Brahmaji, Sameer, Jeeva and Raja Ravindra are okay.
Technical departments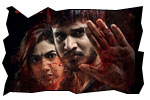 Story - screenplay - direction: Story of the film is simple. It's about a guy killing the people who are responsible for the accident in which his parents die. What makes this simple story different is the screenplay format. The movie starts with the accident. The cause and people involved in the accident are revealed part by part through back and forth narration. Like all other thrillers, there is an ace up in the sleeve of director which is revealed in the climax. Film of this nature appear dragged in the middle, but justify it because of the climax twist. Sudheer Varma who is a self-procliamed fan of Quentin Tarantino has followed the chapter format in narration by dedicating one chapter for each killing. There is an unique style in narration of the film with abundant use of drone camera to show arian shots (especially vizag beaches and the river in forest). For a film of this kind with protogonist having a physical problem (with his heart in the right (wrong?) side), we expect killings to be intelligent with lot of mindplay in it. But, killings are very plain (though very graphcal). A couple of scenes in the film are left unanswered - hero walks through water when he listens the barking of dogs - may be to make sure that sniffing dogs won't follow him if he walks in water. He takes stone with him in another killing. The reason (he doesnt want to leave his DNA (blood) at the spot) is not explained. We expect a more challenging second half in the film because by then cops know that he is the killer, but release him due to lack of evidence. If the killings in second half are intelligent and unpredictable, then it would have been more interesting. Emotional connect is vital for a revenge film to work with audiences. But, the film lacks emotion.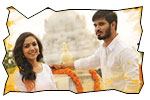 Other departments: Cinematography by Divakar Mani is stylish. Background music by Prasanth Pillai is very good. Songs scored by Sunny MR are neat and blended well into narration. Editing by SR Shekar is slick. Dialogues are fine. Action episodes in the film are realistic without any fights that defy the laws of physics. Production values by Abhishek Pictures banner are good.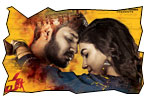 Analysis: Keshava is a revenge drama with a dash of comedy and and a bit of love. Director Sudheera Varma gave a consistant characterization to hero character. Plus points of the film are Nikhil and screenplay. But, the killings should have been more interesting and story/narration should have been more robust. Emotion is missing in the film. We expect the director to play on the physical (dis)ability aspect (protogonist shouldn't get excited and he should be cold-blooded) to create a few thrilling moments, but there aren't any. The graphic killings in the film may not be suitable for universal viewing. On a whole, Keshava is a stylish revenge drama that appeals to a set of audiences.