Story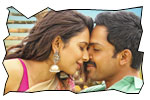 Dheeraj (Karthi) is a sincere police officer in 1995. He stumbles across an unsolved murders happened in isolation homes situated near a highway in Tamilnadu. The robbers are extreme professionals and they don't leave any forensic evidences. After going through several crime scenes, the forensic team gather four finger prints. They try matching the finger prints in local station. Nothing matches. They widen the search to state and then to entire India. Rest of the story is all about how a relentless Dheeraj cracks the case and arrests the culprits!

Artists Performance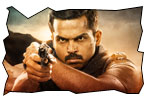 Actors: Karthi has shown the ferocious side of him in the character of a sincere cop. He has excelled in realistic action sequences and brought believability. Rakul Preet Singh is nice as a playful girl who turns into a dutyful wive. Abhimanyu Singh is excellent as the bad guy with his raw looks and rough body language. Bose Venkat is good a fellow cop.

Technical departments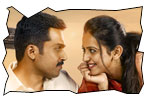 Story - screenplay - direction: The story of the film is inspired by 'Operation Bawaira' performed by IG SR Jangid in 2005. H Vinoth has made sure that most of the film is treated in a realistic way. He has taken Hollywood style of investigative pattern to narrate this film. He has also shown little known facts about how criminal tribes were punished by British. The background of Bawaira tribes also shown in an interestingly with graphical visuals. Things like panwala changing caps while delivering vital information, fox style chasing technique etc are interesting. Using of two big logs for jeep to avoid assault in a village is a nice touch. The bus chase sequence which comes in second half is also good. The director has also shown a few informative episodes about how an IPS officer undergoes doing jobs of traffic constable, night constable, postal handler, writer etc for a brief time before taking up his assigned job. However, Karthi's wife getting targeted looks purely cinematic to make it more personal to hero. The romance thread is uninteresting in the first half. The runtime of the film is very lengthy for a film of this content.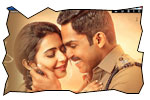 Other departments: Cinematography by Sathyan Sooryan is of topnotch quality. Arid lands of Rajasthan and North India are captured well. Background score by Ghibran is good, but songs appear as roadblocks to narration. Dialogues are good. Editing by Sivanandeeswaran is good. Action sequences are choreographed with authenticity. Production values of the film are good.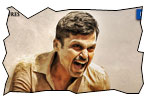 Analysis: Khakee is a cop drama that uses lengthy and tedious investigative approach in a realistic way. This story is based on real events and real characters. Plus points of the film are Karthi and realistic approach. On the flipside, romantic thread and songs dilute pace of the film. A subject of this orientation should be crisp and to the point without any deviations. On a whole, Khakee appeals to the people who love realistic films and cop dramas.