Story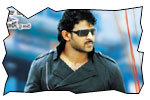 Billa (Prabhas) is a don operating from Malaysia. Krishna Murthy (Krishnam Raju) is a cop who is on the trail of Billa. Billa dies in an encounter with cops. Krishna Murthy keeps it as a secret and brings Billa's lookalike Ranga – a petty thief onto the scene. The rest of the story is all about how Ranga completes the job for Krishna Murthy.
Artists Performance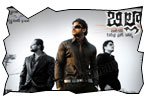 Prabhas: Prabhas is extremely stylish with well toned and highly muscular body in the role of the don. The blazers suited him really well. His second role as Ranga entertains us with the dialogue delivery he popularized with Bujjigadu film. His steps in Bommari Bommali song are good.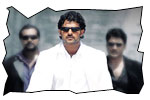 Others: Anushka is good with slim figure and she is extremely glamorous in revealing dresses. She has no significant role to play in this film. Hansika Motwani did a special role and she is good. Namitha entered in to Telugu film industry again with Billa. She is sexy and dubbed her own voice in Telugu. Krishnam Raju is adequate as the cop. Supreet is stylish. Kelly Dorji's role is an extension of the one he donned in Nagarjuna's Don. Rehman is competent in a vital role. Ali did a short, yet significant role. Jayasudha did a small, but nice role.
Technical departments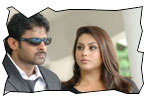 Story - screenplay - direction: Billa's story is based on Don film penned by Javed Akhtar. Screenplay of the film is adequate in the first half and is little disappointing in the second half. Director concentrated more on the styling in the first half. Direction of the film is adequate. Though it is a 30 year old story, the director should have done modifications to it to make it more logical and convincing. The twists towards climax lack logic. The kids thread should have been extended into second half. It has tremendous potential with nice sentimental value. The following scenes are good in the film –
1. The scene of Billa escaping by using Hansika.
2. The chase on Malaysian roads. It's fun to see Malaysian police cars flying around instead of usual Sumo cars in a Telugu cinema.
3. The introduction and training episodes of Ranga character are hilarious.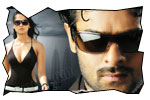 Other departments: Music and background score by Mani Sharma is average. Bommali song is the best in picturization aspect. Cinematography by Soundar Rajan is pretty good. Dialogues are adequate. The serious dialogues written for Prabhas in the first half (Can Can and other English dialogues) are not effective enough. Fights done by Stun Siva are efficient and stylish (especially superb chase sequence). Editing is alright. Production values by Gopi Krishna Movies are excellent. The entire movie is mounted on a grand scale.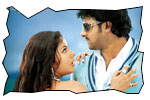 Analysis: First half of the film is alright. Second half is little disappointing and is prolonged. The plus points of the film are Prabhas's makeover and styling as Billa and good production values. On the flip side, the second half should have been effectively handled. Prabhas has terrific comedy timing in him (Bujjigadu film and pre-interval episode in Billa). Hope somebody would make the best use of it the future. We have to wait and see how audiences take Billa.
Billa links
• Meher Ramesh interview
• Music launch
• Press meet
• Photo gallery
• Wallpapers
• Trailers
Jeevi reviews of previous 5 films
• Bheebatsam
• Manorama
• Aakasamantha
• Sontha Vooru
• Malli Malli
• Mesthri
• Naa girlfriend baga rich
• Drona
• 16 Days
• Satyameva Jayathe
• Siddham
• Nenu Devudni
• Konchem Istam Konchem Kastam
• Shh...
• Arundhati

More Reviews