Story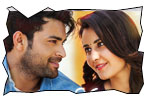 Aadi (Varun Tej) is an instinctive youngster who falls in love with Varsha (Raashi Khanna) when he spots her for the first time in a train journey. Later he meets her in an engineering college again. They fall in love and he realises that she is a calculative person unlike him. She has problem with temperament and anger issues of Aadi. Rest of the story is all about the clash of two different personalities and how they realise that they can be together despite having contrasting natures.

Artists Performance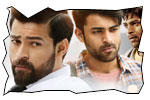 Varun Tej: It's a complete makeover for Varun Tej and he emerges as a mature actor with this film. There are so many emotional scenes and he carried them all with excellent conviction. He looks different in three phases and he is uber stylish. He turns out to be a director's actor. There is complete ease in dances for him. All steps performed by him are graceful and at ease with his big personality.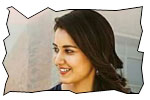 Raashi Khanna: This is the best character for Raashi Khanna in Telugu films. We had seen her as a cute girl and glamor doll in most of Telugu films, but for the first time she does an author-backed role and with complete authority. She is cute in the first phase and gorgeous as college student in 2nd phase and as a woman of maturity in 3rd phase. Only few directors write such good female characters in Telugu film and she gets one such role with Tholi Prema..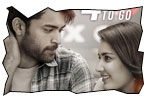 Others: Priyadarshi gets a full length character and he is natural with his performance. Vidyullekha Raman is hilarious in 'akka' character in college. Hyper Aadi character is aimed at pleasing masses. Suhasini plays a crucial role of hero's mother. Naresh is fine as a casteist uncle in UK. Sapna Pabbi - a british actress sparks in a song.

Technical departments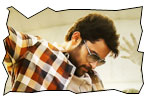 Story - screenplay - direction: The three phased story and destiny part of it reminds us of 1989 Hollywood classic When Harry Met Sally. A film titled Hum Tum is made in Hindi is inspired by WHMS. But the comparison ends there. Writer Venky writes a fresh story with good characterizations. Debutant director Venky Atluri shows good craftsmanship and excellent aesthetic sense with Tholi Prema. You can also see naturally flawed character of hero, which is pretty rare in Telugu films. The director who has given a complete new orientation to the first half, falls into the trap of second half syndrome, where he changes the orientation and tries to create forced comedy with a bunch of friends. Also the part where hero is forced to work under heroine looks artificial. However, the director wraps the story up in a simple way by making hero realise the important aspect of the love. College episodes in this film are fresh with a blend of romance and humor. I wish the director has stuck with his natural flow and didn't deviate from orientation to cater to family crowds and masses in the 2nd half. Most of the first half is conversation-oriented (like When Harry Met Sally and Before Sunrise). Venky Atluri, who made his debut as hero with Gnapakam 11 years back has tried his hand as writer with Its My Love Story in 2011 and finally makes his debut as director with Tholi Prema. He shows promise with his directorial debut.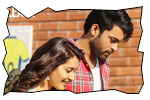 Other departments: SS Thaman has come out of his comfort zone to give beautiful and fresh music for Tholi Prema. Except for Break The Rules and Sunaina, all other songs are fresh. I loved 'Allasani Vari' song (a fusion of AR Rahman kind of music with lovely Telugu rendition with beautiful lyrics). Cinematography by George C Williams is elegant and is more like fine art photography (especially the college building/amphitheater and london bridge). Art direction is very good (especially selection of locations). Dialogues written by Venky are natural and have depth in them. Editing is good. Production values are sleek.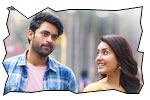 Analysis: Movies starts off in a sluggish mode, but gets enjoyable as the story shifts to college and progresses well till interval. The first half sticks to story and has a different orientation. Director incorporates some regular elements in second half to cater to family crowds and masses. Climax is wrapped up in a simple manner. Plus points of the film are first half orientation, aesthetics and new style of taking. On the flip side, we expect a more intense and emotionally powerful second half and we are served with a familiar stuff instead. On a whole, Tholi Prema is a nice attempt and offers a different perspective despite some shortcomings!