Story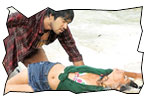 Kathi Kantha Rao (Allari Naresh) is a constable in police department. He has two elder sisters and two younger sisters. His elder sisters are back in his home because he didn't pay dowry. His younger sisters are unmarried. His 'clever' father makes him sign a bond paper that he should only get married after marrying off all his sisters. Kantha Rao falls in love with Ratnam (Kamna Jetmalani) and marries her secretly. Ratnam's father (Kota) is a landlord in village who is obsessed about elections. The rest of the story is all about Kantha Rao manages to marry off his sisters and get approval for his wedding.
Artists Performance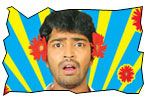 Allari Naresh entertains yet again as a guy who is caught in a funny situation. His characterization is similar to of the roles he played in his movies in EVV direction. Kamna Jetmalani is adequate as lady love. Kota Srinivas Rao entertains in the whole of second half. Dharmavarapu Subramanyam is good with his dramatic diction of Kongara Jaggayya. Venu Madhav plays side-kick to hero. Raghu Babu donned the role of meat-eating Hindu priest (we usually see Brahmanandam in these kind of roles) and he is entertaining. Kondavalasa is good.
Technical departments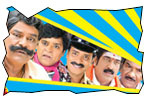 Story - screenplay - direction: The basic point of hero being forced to marry off girls in a family was well exploited in EVV 90's movie 'Appula Appa Rao'. He took the same story line and tweaked it around. The story of the movie goes on predicted lines and the screenplay is adequate. EVV Satyanarayana is perfect when it comes to comedy timing and getting it right from his actors. His direction is adequate.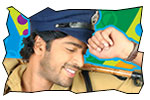 Other departments: Music by singer turned lyricist Mallikharjun is mediocre. Cinematography is adequate. Dialogues of the movie deserve special mention as they are funny. Big B Productions who erred with their first project Buridi made sure that they got their combination and content right this time. This movie is made on a low budget.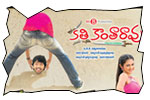 Analysis: Allari Naresh has created a market for himself and playing within that budget. Hence, he is guaranteeing returns to buyers and satisfaction to the target audiences. He knows his strengths, understands his market and is catering to it in a fantastic way. Kathi Kantha Rao film is going to be another minimum-guarantee film for him in this year after Betting Bangarraju. Kathi Kantha Rao is not a fresh movie. It is full of seen-before characterizations and heard before dialogues. Even then, the movie works for you because EVV has the unique trait of doing the same thing again and again, and still getting the desired result. On a whole, Kathi Kantha Rao is a funny film if you have a thing for EVV brand comedy.
Kathi Kantha Rao Links
• Music launch
• Photo gallery
• Wallpapers
Jeevi reviews of previous 5 films
• Manasara
• Rakta Charitra 2
• Orange
• Yemaindi Ee Vela
• Kalyanram Kathi
• Rakta Charitra 1
• Khaleja
• Robo
• Saradaga kasepu
• Komaram Puli
• Don Seenu
• Maryada Ramanna
• Jhummandi Naadam
• Vedam


More Reviews