Story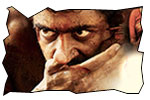 Pratap (Vivek Oberai) escapes from an assassination attempt made by Surya (Suriya). It is later revealed that Surya is son of Narasimha Reddy who was the main enemy of Pratap. Pratap's team hunts down all the people who helped Surya. Meanwhile, Surya surrenders himself before court and is jailed. Surya starts hatching plans from jail. Muddu Krishna gets attracted to Surya and becomes his devoted follower. The rest of the story is all about how Surya succeeds in killing Pratap.
Artists Performance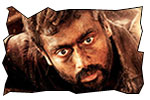 Surya is a perfect choice for the character of Suri. There is a scene before the interval of the movie in which they didn't show the mutilated bodies in the TV bomb blasts. RGV has shown the horror and sadness in the eyes of Suriya. This scene speaks volumes about how an actor could be used to create superb effect of a bomb blast without actually showing the people who died in it. Priyamani is authentic as a supportive wife of Surya. Sudeep has a vital role in this movie. Subhalekha Sudhakar plays an important character. Most of the character characters are from the part 1.
Technical departments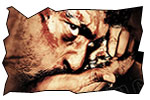 Story: When one is inspired by a real story, it is pretty evident that people look for authenticity of the story. Rakta Charitra 1 is very close to the reality. But the part 2 looks more like fictional and the people who expect real story might get disappointed. Part one has many interesting and true-to-real-life killings. But part two has only three major killings (Rama Naidu studios bomb blast (opening shot), TV bomb blast (interval shot) and Pratap assassination (climax). In the part 1 of Rakta Charitra, RGV explains the basic reason for Pratao going into politics is to get power so that nobody can touch him. RGV shows in part 2 that Pratap is killed while being in power. In real, Paritala Ravi was killed because his government was not in the power. Hence the people who followed Paritala Ravi life story might not be satisfied with the climax of the movie.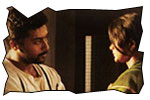 Screenplay - direction: The way he hid Surya's thread in the part one and narrated it as a flashback in the part two is good. Since the part 2 didn's have enough engaging raw material, RGV has explored the emotional quotient in terms of Surya-Pratap rivalry and Surya-Bhavani understanding. Direction of RGV is intense in certain parts of the movie.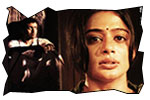 Other departments: Music by Dharam Sandeep is as good as in the part one. However, there are not many commercially engrossing scenes in the second part to use the peppy RC background music. Dialogues by Nageswara Rao (mostly RGV's) are good. One such dialogue is 'Rajakeeyamantha Yes and No la madhya vundi' (Tanikella Bharani in movie). The other dialogue is a comment on wives (we see similar one in Naa Istam book). Camera work is very good. In addition to close ups and innovative framing, RGV tilted the scene by 180 degrees in a couple of scenes. Art direction is authentic.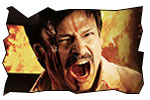 Analysis: If this film were made in one part, I would have written first half of the movie is good (Rakta Charitra part 1) and second half should have been better (Rakta Charitra part 2). The orientation of these two parts is different. Part 1 was played to galleries and Part 2 is dwelled more on emotional content. The plus points of the movie are Surya and a few intense scenes. On the flip side, narration is slow and story is highly fictional. We have to wait and see how part 2 of the successful Rakta Charitra fares at the box office.
Tailpiece: The 'Kathulatho Savasam' song that comes at the end of the movie is really haunting. RGV rendered this song with so much of passion and sanctity we only find in those patriots who sing Vande Mataram.
Rakta Charitra 2 Links
• User reviews
• Music launch
• Photo gallery
• Wallpapers
• RGV chitchat
Jeevi reviews of previous 5 films
• Orange
• Yemaindi Ee Vela
• Kalyanram Kathi
• Rakta Charitra 1
• Khaleja
• Robo
• Saradaga kasepu
• Komaram Puli
• Don Seenu
• Maryada Ramanna
• Jhummandi Naadam
• Vedam
• Awara
• Andari Bandhuvaya
• Rama Rama Krishna Krishna
• Simha
• Darling
• Prasthanam
• Varudu
• Maro Charitra
• Taj Mahal
• Ye Maya Chesave
• Leader
• Kedi
• Bindaas
• Seetaramula Kalyanam Lankalo
• Om Shanti
• Sambho Siva Sambho
• Namo Venkatesa
• Adurs

More Reviews