Story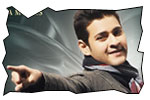 The story revolves around a remote village in Andhra Pradesh plauged by a strange disease killing a lot of people. The soothsayer of the village predicts that God would come to their village for rescue. Meanwhile, Raju (Mahesh Babu) a cab driver in Hyderabad goes to Rajasthan to handover an insurance cheque to a man's family who dies in his car. In a strange situation, Raju meets a man from the village and gets to know about their problem. Soon Raju realises he is none other than the God-sent, the soothsayer predicted, and the rest of the story is all about how Raju takes up the responsibility to rescue the village from the clutches of evil.
Artists Performance
Mahesh Babu: Mahesh Babu who amazed everybody with his Uttarandhra dialect in his dialogue delivery in Pokiri this time uttered dialogues in Godavari dialect. He is simply superb in mouthing the dialogues penned by Trivikram. He is also exceptionally good in the action episodes and of course acting. You can see the hardwork he has put in for this movie on the screen. He changes his body language for this movie. His costumes are cool and he used scarf throughout the movie and it helped in Mahesh Babu look different. Mahesh Babu shed a lot of weight and looks extremely handsome in the movie.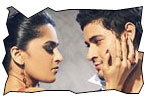 Others: Anushka is good in the movie as an 'iron leg' lady. She has put on a little bit of weight compared to her recent outings. Prakash Raj is good as villain, but has a limited screen-time and has a conflict with hero only during the climax. Subbaraju is nice. Rao Ramesh is very good in a new get-up of a soothsayer and performed well with a controlled modulation. Shafi is fine. Tanikella Bharani, Dharmavarapu and Raghu Babu are adequte. Brahmanandam, Sunil and Ali entertain. MS Narayana is wasted. Archana did a small role. I fail to understand why Kota Srinivas played such minuscule role.
Technical departments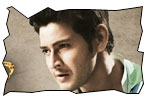 Story screenplay - direction: Khaleja movie has a divine element in it. Trivikram balanced the divine part of it by saying that there is a God in everybody and all we need is an intent to serve others. The aspect of killing village men by mixing toxins in water seem to have resemblance to that of Sahara (2005) movie. The entire first half of the movie is like a road-film where the hero and heroine bond with each other while traveling. The second half sports the main story of the movie. Trivikram is a terrific dialogue writer and he gave his best dialogues to Mahesh Babu in Khaleja. Trivikram has a class taste while conceiving comedy episodes and he made sure that there are many episodes of such nature in the movie. Direction of the film is good in parts and screenplay should have been more effective. The beginning point and interval bang are good. Trivikram couldn't justify the second half with right content and tone. Trivikram should have ironed the script better and made it concise/effective. The unbreakable glass episode of the movie seems to have been inspired by Sabrina (1955) movie (especially lady secretaries dancing on the glass to test strength).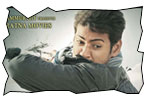 Other departments: Dialogues by Trivikram are huge asset to the movie. Music by Mani Sharma is good in three songs (Sadasiva, Taxi and Piliche). Though Yash Bhatt is the official cinematographer, parts of the movie were also shot by KV Guhan (Athadu) and Sunil Patel (Hum Tum). Cinematography is very good and there is a visual theme for the movie. Fights by Peter Heins and Ram Lakshman are excellent (especially the interval fight and pre-climax fight (checkout this trailer)). Editing is adequate. Production values are good.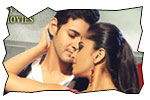 Analysis: First half of the movie is entertaining though there is no story in it. Second half should have been better. Climax disappoints. Plus points of the movie are Mahesh Babu (terrific dialogue comedy and superb characterization) and Trivikram brand entertainment. On the flipside, the second half plays a spoilsport and movie lacks consistent tone. We have to wait and see how Khaleja works at the box office.
Khaleja Links
• User reviews
• Music launch
• Photo gallery
• Wallpapers
• Trailer
Jeevi reviews of previous 5 films
• Robo
• Saradaga kasepu
• Komaram Puli
• Don Seenu
• Maryada Ramanna
• Jhummandi Naadam
• Vedam
• Awara
• Andari Bandhuvaya
• Rama Rama Krishna Krishna
• Simha
• Darling
• Prasthanam
• Varudu
• Maro Charitra
• Taj Mahal
• Ye Maya Chesave
• Leader
• Kedi
• Bindaas
• Seetaramula Kalyanam Lankalo
• Om Shanti
• Sambho Siva Sambho
• Namo Venkatesa
• Adurs

More Reviews