Story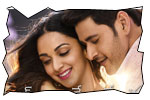 Bharat Ram (Mahesh Babu) is brought up in London and holds multiple degrees in Oxford University. He visits India when his father (Sarath Kumar) who is also the chief minister of AP expires. Varadarajulu (Prakash Raj) who is a close friend of his father and also the supremo of the political party convinces Bharat to take oath as CM. Rest of the story is all about Bharat who doesn't know anything about local politics try to change the system.


Artists Performance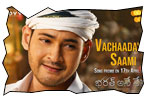 Mahesh Babu: Mahesh Babu has suited the role of Bharat Ram to a T. He looks stylish and elegant and he brings his personality into the character of CM. Mahesh Babu is always loved for his intensity and the way he has shown the intensity in media meet towards climax is exemplary. He makes the fights look believable though he donned the role of a posh NRI. Mahesh Babu has always been a part of different scripts and content based films. His decision to act in this film that sticks to the core plot without deviating for the sake of regular commercial elements is good! The best thing about Mahesh Babu in this film is the consistency with which he acted in this film throughout.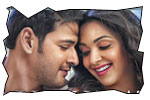 Others: Kaira Advani looks good and acted well. Prakash Raj is gritty and realistic in his looks and with his performance. R Sarath Kumar is good as hero's father. Rao Ramesh shows subtility with his acting in a small yet vital role. Devaraj is good as villain. Posani Krishna Murali provides light humor. Brahmaji has been getting nice characters in most of the recent movies. He is good in this film too. P Ravi Shankar and Yashpal Sharma played negative roles. Anish Kuruvilla has suited the role of PS very well.

Technical departments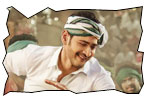 Story - screenplay - direction: A full fledged political film with hero playing CM role is a rarity in Telugu. We have seen only two such films in the past 2 decades in Telugu - Oke Okkadu (1999) and Leader (2010). Hence such a kind of concept is fresh. By having the protagonist as an NRI who is brought up in west, the director has tried to give a fresh ideology for CM character (like asking why the CM can't be directly elected by the voters instead of MLAs electing the CM). By observing the incohesive traffic sense, hero realises that punishment (heavy fines like in USA or Dubai) is the best way to bring responsibility and answerability among the public towards the system. He has also discussed about local governance which will bring down corruption at cabinet level. Koratala Shiva has done the film with full conviction and by not deviating from the core subject (except for a few duets and elevated fights to show heroism). Because he has stuck to the core theme, there is no entertainment angle in the film. The way he has written the press meet scene is so relevant to the TV channels today and it stands out in the entire film. Since it's a political film, some part of it might look monotonous.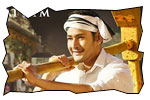 Other departments: Songs are by Devi Sri Prasad are good, but a film of this nature requires only montage songs. Background music is excellent. I loved the way he used title song's music bit as background score for the last fight of the film. Cinematography Ravi K Chandra and Thiru is outstanding. The hero introduction shots and traffic sequences stand out in terms of stylishness. Dialogues by Koratala Siva are good. A few one-liners like (kooragayallaa beram aadakandi) makes you smile in theater though it comes in a very serious scene. Action sequences of the film are executed effectively. Production design by Suresh Selvarajan is good. Editing by Sreekar Prasad is smooth. Production values by DVV Entertainments are grand.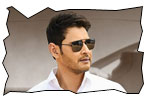 Analysis: Koratala Siva understands the body language and strengths of Mahesh Babu very well and writes a script that suits the personal sensibilities and body language of Mahesh Babu (just like the way he understood and presented the strengths of Mahesh Babu in Srimanthudu). After Srimanthudu, he shows Mahesh Babu in a positive light with another ultra posh character. Plus points of the film are Mahesh Babu, Koratala Siva presentation, background music and technical values. On the flipside, the narration is slow and most of the time film is narrated in a single dimension. On a whole, Bharat Ane Nenu is a sensible content oriented film made with conviction by Koratala Siva that shows Mahesh Babu in a positive light!