Story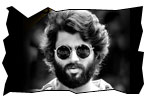 Arjun Reddy (Vijay Sai Devarakonda) is a brilliant house surgeon with a passion for his medical profession. He is a rebel and has his own way of dealing with things. He has anger issues and is hot tempered. He falls in love with a fresher Preethi (Shalini Pandey), who is a 4 years younger to him. They are deep in love. But father of Preethi rejects their love. An event separates them. Rest of the story is all about how he gets into a self-destructive mode.

Artists Performance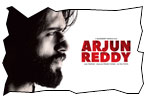 Vijay Sai Devarakonda: Vijay Sai Devarakonda gave a brilliant performance as a rebellistic doctor. His expressions are intense and dialogue delivery is impeccable with a thick accent of Telangana. His body language is aggressive and is extremely confident. It is probably one of the best characterization written in Telugu cinema and Vijay carries it with supreme authority.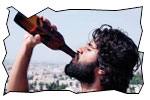 Others: Shalini is perfect as a vulnerable and submissive girl who is head over heels in love with hero. She is perfect for that character. Rahul Ramakrishna who plays a loyal friend of Arjun Reddy is outstanding with his comedy timing and has an impeccable dialogue delivery. He entertains you thoroughly in the midst of a serious film such as Arjun Reddy. He is a great find of this film. Kamal Kamaraju play the role of responsible elder brother. Gopinath Bhat suit the role of strict father of heroine. Sanjay Swaroop is good as hero's father. Yesteryears heroine Kanchana plays progressive grandmother of hero and she is a delight to watch. Jia Sharma plays herself and she is natural. Priyadarshi plays a cameo of a legal expect and contributes his bit. All the actors are natural and authentic.
.Technical departments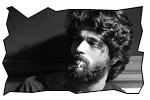 Story - screenplay - direction: I had always been envious of Tamilians for having Manirathnam and used to think why Telugu people doesn't have such a director who has so much of depth in content and has supreme class in his narrative style. We have finally found one in the form of Sandeep Vanga who is as good as Manirathnam. It's a simple story with a realistic treatment. Hero characterization is unique and entire film revolves around him. Story is about the journey of Arjun Reddy character. Arjun Reddy is like a character in your house. You want him to listen to you. You want to control him. But he does what he exactly wants to do. He corrects himself only when he genuinely realises and want to. There is so much of pain in the film. Entire second half is about self-destruction. First half of the film is breezy and thoroughly entertaining. It's very easy to write second half in a populistic way and get everybody to like the film. But, the director has stuck to his vision and touched few aspects that were never explored on Telugu screen with so much of conviction. His craftsmanship is terrific. You don't see actors and you see only characters. You love the hero and hate the hero. Second half is lengthy and appear dragged for most of the people. But what makes this film standout of rest of the Telugu films is the second half. So there is so much of depth and maturity in the writing of Sandeep. There is a dialogue in the second half where grandmother says - 'Suffering is personal. Let him suffer'. The entire second half is about suffering. Though there are liplocks and cuss words, they all fit in narrative well and adds authenticity to a passionate love story.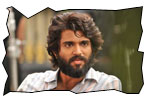 Other departments: Music by Radhan is outstanding. All the songs (except for breakup song) are traditional and are based on classical raagas. Breakup song is also terrific. Background music is excellent and it elevates key scenes. Sound design (Sync Cinema) and mixing is of top notch standard. Cinematography by Raj Thota is terrific. You see compositions and colors that are not usually seen in Telugu films. Dialogues are contemporary and they add an unique flavor to the film. The cuss words appear natural in the film (not used for sensationalising and publicity). The cuss words are not muted in USA prints. Editing by Shashank is good. Art direction is natural. Production values are excellent. And the richness in this film comes with the vision of the director.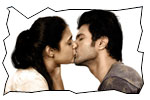 Analysis: Arjun Reddy takes you through a journey that you have never experienced on Telugu cinema. You love him, you hate him, you pity him. It's like watching a biopic. There is rise, fall and redemption for the character. Heroine is almost absent in entire second half. Still you don't miss her. The way hero treats heroine look little male chauvunistic. But, you can see Arjun Reddy's respect for women in few scenes and dialogues. Arjun Reddy is a path breaking film that has all ingredients to become a cult classic. Vijay Devarakonda becomes a star with this film. Sandeep Vanga shows a new taste of cinema to Telugu cinema audiences. Arjun Reddy is a deep film and a film that should get all kinds of awards. It's a rebellistic film that breaks every convention of filmmaking in Telugu cinema. It's definitely not for weak-hearted. There is substance abuse in the film. Arjun Reddy is a kind of film that can only be made by Sandeep Vanga. A film that can't be copied and impossible to be imitated. Telangana cinema is rising. After Pelli Choopulu and Fidaa, here comes Arjun Reddy. Watch it and go through the motions!