Story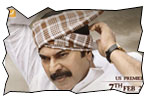 The story happens in early 2000's when AP Government announces elections an year ahead to trouble the weakened opposition. Most of the chief ministers and leaders appointed by high command used to act as puppets. YSR is the only charismatic leader from the opposite party with true support from the people. YSR decides to meet people and understand their problems by undertaking a journey on foot (paadhaa yatra). Rest of the story is all about how he responds to the problems of the people and paves path for the massive victory against the ruling party.

Artists Performance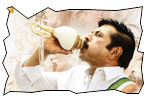 Mammootty: : Mammootty interprets the character of YSR in his own way and executes it in a highly convincing manner. There is calmness in his presence and assuredness in his gestures and body language. He used his charismatic screen presence and body language to a greater effect while portraying YSR. Only an actor of his caliber can play the role of YSR. He never imitated YSR, yet you feel the presence of YSR in the film. You can't think of any other actor doing the role of YSR after watching this film.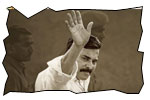 Others: Jagapathi Babu enacts the role of YSR's father Raja Reddy. He appears in two flashback episodes (black & white) and performs well. Rao Ramesh played the role of KVP by matching the calmness of Mammootty and yet creating a space for himself. Ashrita Vemuganti who did the role of Vadina in Baahubali 2 (Venu Madhava song) has done a fabulous job as Vijayamma. Her makeup is so good that she resembles her. Anasuya does a cameo and she is pretty good. Suhasini did the role of Sabitha Indra Reddy. It's a typical role for Posani Krishna Murali. Though there is just one scene, Nagineedu makes his presence felt. Sachin Khedekar is good in the role of representative of high command (supposed to the role of Gulam Nabi Azad). Madhu plays the role of a politician whose voice resembles us of V Hanmantha Rao. Pruthvi is the only role that has a sarcastic tone in this film. Chandra Sekhar (Chatrapati fame) plays the role of a troubled farmer convincingly.
Technical departments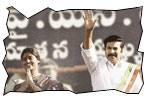 Story - screenplay - direction: Mahi V Raghav has taken 3 aspects while writing the story. 1. Circumstances that forced YSR to undertake padhayatra, 2. How he realised about the problems and how he converted the solutions to these problems into poll promises 3. How he kept on doing everything independently despite obstacles from high command. The director starts off on a high note by giving a superb mass elevation to YSR in right in the first scene (respect for jeep on YSR - a true story). Since 95% of the film concentrates on 1 year period of Yatra, you will a humanistic and mellowed YSR who goes all out to help people. The characterization of YSR is altruistic and extremely positive with zero negative points. There are no character flaws. The director has concentrated a lot of elevating YSR through each key scene. The flashback scenes of Raja Reddy are used two key scenes. Words of his father guide him to take life-changing decisions. First half of the film is good. Second half slows down a bit because it has few key scenes throughout 2nd half. Director ends it on high with a gut-wrenching song of Rajanna with YSR visuals. There are many liberties taken regarding timelines. The voice of chandrababu saying iconic 'they briefed me' (which became famous with vote for note scandal) is effectively used. Looks like a Telugu political biopic (which is made with the blessings of the heirs) cannot show character flaws. The character of YSR is unbelievably altruistic.
.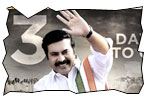 Other departments: Songs scored by K are good and situational. Background music is also good. I loved Marugainava Rajanna song for the rawness and nativity Penchal Das has brought with his writing and voice. Samara Sankham song is very powerful with inspiring lyrics by Sirivennela and emphatic voice of Kaala Bhairava. Cinematography by Sathyan Sooryan (Khakhee fame) is extremely good and goes well with the mood of the film. Dialogues by Mahi are excellent. All dialogues written to YSR brim with positivity and heroic elevation. Art directors Rama Krishna and Monika have done very good job of recreating early 2000's look (especially the government buildings etc). Editing by Sreekar Prasad is very good. Production values by 70mm Entertainments (Vijay Challa and Shashi Devireddy) banner are grand.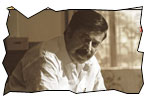 Analysis: First half of the film is interesting. Second half has a few key scenes followed by a nice climax and a gut-wrenching song. Plus points of the film are Mamootty's composed performance, Mahi's writing and class direction. On the flipside, despite being a biopic they haven't shown any character flaws and projected YSR like a saint. The story of the film is more like a self-discovery without any conflict point. On a whole, Yatra is a good tribute to YSR and will appeal to people who are sympathetic to YSR and neutral audiences.