Story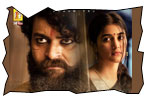 Abhi (Atharvaa) is an aspiring filmmaker. He gets an offer to direct and is looking for a script based on any real gangster. He comes across a gangster named Ganesh (Varun Tej) who controls Gaddalakonda village with fear and threat. Since he wants to research on Ganesh, he uses his friend (Satya) and befriends few of Ganesh's gang members. Abhi gets material to start his film. Then there is a catch regarding casting. Rest of the story is about how Ganesh transforms and how Abhi fulfills his passion.

Artists Performance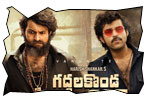 Actors: Varun Tej looks deadly in a negative role. He looks a bit like Chiranjeevi in flashback episodes. He has performed well as a gangster and in emotional scenes too. Tamil actor Atharvaa does justice to his character. Pooja Hedge adds glamour to this raw film. Mrinalini Ravi is very good as a village belle with good expressions and beautiful looks. Satya entertains as a second hero. Brahmaji did the role of a teacher at acting school. Racha Ravi (Jabardasth fame) was given a character of variety and he lives it up. Dimple Hayathi sizzles in the 'super hit' part of the item song. Brahmanandam is used in a non-comical cameo scene. Tanikella Bharani gets a special character and he does complete justice to it.
Technical departments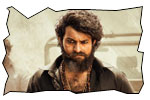 Story - screenplay - direction: I have watched the original Jigarthanda legally. Tthough it's a film of world cinema quality where everybody can enjoy it with subtitles, I have never expected this film to be made in Telugu. Mostly, because we don't have character actors who are groomed for negative roles like Bobby Simha in Tamil. Director Harish Shankar has taken the script written by Karthik Subbaraj and adapted it to his sensibilities and his strength. The biggest change he made to the original is to give it a villain orientation. When you watch Tamil version, you perceive it as Siddharth film and then Bobby Simha turns out to be the sweet surprise. Whereas in Telugu, the story and promotion of the film revolves around the negative character. Tamil film is a pure classic. Harish Shankar has made Telugu version by giving a point of view for the villain by adding a flashback and a love failure. At the same time, the director didn't resort to cliches we see in films made with filmmaking as subject. No unnecessary comedy for Varun Tej filmmaking scenes. Harish Shankar plays to his strengths and give a new avatar to Varun Tej. Narration of the film appears lengthy. There are too many elevation scenes in the 2nd half.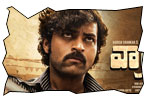 Other departments: Cinematography by Ayananka Bose has a realistic texture to it. And it is very good. Music by Mickey J Meyer is also good. Background music makes an impact. Velluvachi Godaramma song and Jarra Jarra songs are entertaining. We shall appreciate both the director and the music director for not murdering the original song from Devatha. It is one of the most pleasant remixes in Telugu cinema. Dialogues written by Harish Shankar are an asset. He has written quite a few honest dialogues about film industry (especially entire thread featuring Tanikella Bharani. It's heart-wrenching). There are a few quirky one-liners. Action sequences are well choreographed. Editing is fine. Production values by 14 Reels plus banner are good.
.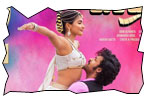 Analysis: Harish Shankar takes the Tamil cult classic Jigarthanda and gives a mass tweak to it by changing the PoV from hero to villain. Varun Tej adds a new weapon to his armoury with this film. Plus points of the film are Varun Tej and mass elements. On the flipside, screenplay should have been more interesting and narration should have been more pacy. On a whole, Gaddalakonda Ganesh (Valmiki) is a film you can watch if you haven't watched the original and if you want to see Varun Tej in a new avatar.