Story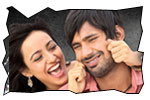 Varun (Varun Sandesh) is a youngster from a middle class family. He is passionate about bikes and it's his dream to own a bike. Varun completes his graduation and bides his time on roaming around with friends and he blames his father for his failure as he didn't buy a bike for him. Hurt with the callous remark of his son, the father gives 70,000 rupees (which he kept aside for his daughter's marriage) to his son Varun. Varun buys a bike and uses it positively to get a job of recovery agent for a bank. It's a prerequisite to have a bike in order to do that job. His bike is stolen during one night and later he traces the stolen bike and realizes that it is with a gang of dope smugglers. The rest of the story is all about how he recovers his bike against all odds.
Artists Performance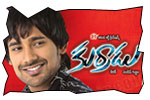 Varun Sandesh has improved a lot in acting and dialogue delivery compared to his earlier movies. However, his small-framed body didn't suit the action sequences in the movie. Neha Sharma definitely looks better than what we have seen in her debut film Chiruta movie and she is adequate. Jai Venu entertains with his funny English as an auto driver. Ravi Shankar (Bommali fame dubbing artist) did the role of a gangster and he is pretty good. The guys who did the role of his brother and bullet are impressive. Tanikella Bharani is extremely good in sentimental scenes. Ali is wasted in a separate comedy track. MS Narayana's single scene cameo is just okay.
Technical departments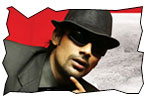 Story: Kurradu is a remake of a Tamil blockbuster titled 'Polladhavan' (which means mondodu). This story has roots in Italian black and white classic Ladri di biciclette (Bicycle Thief). Bicycle Thief movie is about recession times where the livelihood of an entire family depends on the guy whose job is to stick movie posters to walls. It is absolutely necessary to have cycle without which the entire family would be deprived of bread and butter. A Telugu movie titled Ride (jeevi review here) with similar theme was recently released in Telugu. In that movie also they have shown the owning bike as a necessity than a passion. But in this movie, owning bike is more of a passion than a a dire need.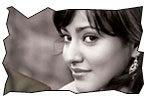 Screenplay - directon: A story of this type needs tremendous screenplay and gripping narration from the director. Though the director handled sentimental scenes and establishment of the villain well, he couldn't narrate the story in an arresting manner. Screenplay of the film is poor. There is no tempo in the movie and the narration doesn't make us eagerly look forward about what would happen next.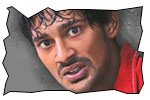 Other departments: Music by Achu is good to ears, but the picturization and placement of songs should have been better. Cinematography by Sarvesh Murari creates a mood to the movie. Dialogue are adequate. However, the quality of photography should be rich in the movie and the slow-motion scenes in the climax are poor. Stunts in the movie are realistic. We expect better production values and quality post production for a film from a big banner like Anandi Arts.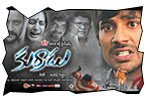 Analysis: First half of the movie is adequate and second half is little boring. Kurradu is a film about the passion of a youngster towards his newly bought motorcycle. Such movies should be handled with dexterity and sensitivity. The filmmakers could able to remake the scenes, but couldn't translate the much required soul in to the Telugu version. We have to wait and see how it works at the box office.
Kurradu Links:
• User reviews
• Disc function
• Music launch
• Photo gallery
• Wallpapers
• Trailers
• Abroad: USA
Jeevi reviews of previous 5 films
• Village lo Vinayakudu
• Ek Niranjan
• Jayeebhava
• Bendu Appa Rao
• Mahatma
• Ninnu Kalisaka
• Ganesh
• Eenadu
• Banam
• Sankham
• Josh
• Mallanna
• Anjaneyulu
• Snehituda
• Magadheera
• Kalavaramaye Madilo
• Gopi Gopika Godavari
• Oy!
• Evaraina Epudaina
• Current
• Raju Maharaju
• Boni
• Kavya's Diary
• Ride
• Aa Okkadu
• Diary
• Pista
• Prayanam
• Kick
• Veedokkade
• Mitrudu
• Circus Circus
• Adhineta
• Punnam Naagu
• Ananda Tandavam
• Billa
• Bheebatsam
• Manorama
• Aakasamantha
• Sontha Vooru
• Malli Malli
• Mesthri
• Naa girlfriend baga rich
• Drona
• 16 Days
• Satyameva Jayathe
• Siddham
• Nenu Devudni
• Konchem Istam Konchem Kastam
• Shh...
• Arundhati

More Reviews