Story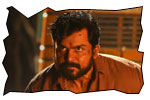 Little girl Amrutha who is in an orphanage is informed that an important person is going to visit her the next day. She eagerly waits for the moment as it gets dark. Delli (Karthi) is just released from jail. He wants to visit his daughter in an orphanage. A major consignment of drugs is caught by the police and is securely hidden in a police station. The mafia who wants to get their drugs back poison the cops and almost all of them fell unconscious. At this critical juncture, Delli is forced to accept the assignment of driving a lorry for cops. Rest of the story is all about how he takes it on himself and rescues everybody.

Artists Performance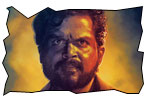 Actors: Karthi who has done a gritty character of a cop not so long ago in Khakhi comes up with another raw film in which he plays the role of a just released prisoner. Karthi is completely natural in a character which has two aspects of sentiment (for daughter) and action. He delivers an exceptional performance by balancing these two aspects and by switching between these emotions seamlessly. Karthi should be appreciated for allowing other characters to take the lion's share of screen space. Second hero of the film is George Maryan who enacted the role of Napoleon. This character is very well written. The guy who acts as a lorry owner gives occasional entertainment. Narain is competent as a good cop Bejoy. All other characters are cast aptly.
Technical departments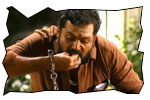 Story - screenplay - direction: Director Lokesh Kanagaraj who made his debut with a gritty thriller Maa Nagaram comes up with another serious and raw thriller in the form of Khaidi. This story of the film happens overnight. The story writer has created a good premise by mixing child sentiment with the action part. The story is narrated in a straight format by setting the context in the first 15 minutes of the film. The director should be appreciated for sticking to the plot and for not bothering about comedy, love story and songs. There is a slot for inserting a flashback episode when the sidekick asks hero about his backstory. I heard the guy sitting next to me saying - abba flashback choopistaarra babu. Thankfully, director avoided that. Screenplay of the film is interesting. Director has made the audience to wait for action scenes in the film. That's the reason why the first action sequence by hero and the last gun blazing act in climax receive excellent response in the theater. It's very difficult to handle such scripts in Indian films and director succeeds in handling the film well.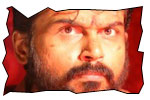 Other departments: Cinematography by Sathyan Sooryan (also worked for Karthi's Khakhi) is gritty and the film is mostly shot in the dark. It's a realistic work. Background music by Sam CS complements the action thriller genre of the film. Dialogues written by Rakendu Mouli are apt and natural. Editing by Philomin Raj is good. Action choreography by Anbariv deserves much appreciation. All the stunts in the film are raw and effective. Production values by Dream Warrior Pictures, Vivekananda Productions and Sri Satya Sai Arts are decent.
.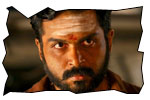 Analysis: Khaidi is an action thriller with a bit of emotion. The director has stuck with the core theme and didn't deviate a bit. Plus points are Karthi, story and direction. On the flipside, the length of the film appears a bit stretched and there are too many action sequences (while stopping the lorry at various places). On a whole, Khaidi is a decent action thriller that appeals to all fans of the thriller genre.