Story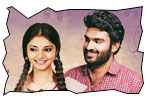 Raja (Kiran Abbavaram) falls in love with his classmate Rani (Rahasya Gorak) in intermediate. Raja never expresses his love to her as he is very shy. After intermediate, Rani goes to another town for engineering studies, Raja still waits for his love Rani to come back for the holidays. She doesn't return even after 3 years, Friends of Raja plan something to make her come back. Rest of the story is all about whether he tells her about his love or not.

Artists Performance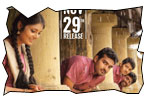 Actors: Kiran Abbavaram exhibits the innocence and sincerely needed for the character. He emoted well. Rahasya Gorak has limited role in the film because the story is narrated from hero's PoV. She looks beautiful and acts well. The director has written excellent characters for hero's friends. Rajkumar Kasireddy is excellent as Chowdary and excels in emotional and entertainment scenes. Yazurved Gurram is good as Naidu. The actor who has done the character of the heroine's father is very good. Kedar Shankar plays the role of a supporting father. All actors are cast appropriately.
Technical departments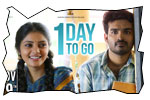 Story - screenplay - direction: The love aspect of the film reminds us of Tholiprema story. The camaraderie among friends written by the director Ravi Kiran Kola is very entertaining and natural. It's a pure and unadulterated writing. The director has poeticness in his narrative. There are a couple of hilarious scenes in the film. 1. Vithanam scene among Chowdary and his father. 2. Maa ammai ekkada chaduvuthundo telusa scene by father of the heroine. Though the writing is good and intentions are pure, the film falters on a couple of things. A director can take as much time as he wants to establish the premise of the story and background of the main characters. Once the establishment is done, the director should pick the pace and narrate the story in a faster manner. The pace of the film is very slow throughout the film. And most of the shots are in slow motion. Since it's wafer-thin love story and the story is not a screenplay driven one, it's very difficult to narrate it in an interesting manner in second half unless there is a twist at the end or paced well. One tend to get restless in second half. The flashback format with joker and batman interrogating a character didn't add any value to the narration. The debutant director has got good writing skills and is talented. All he needs is to pace the film and write a better screenplay.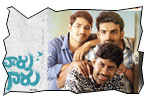 Other departments: Music scored by Jay Krish is pleasant. The title song is pleasing to the ears. Background score is good. Dialogues are extremely natural with Godavari slang. Cinematography by Amardeep Gattula and Vidyasagar Chinta explores the village beauty really well. Editing is fine. Art direction is good. Production values are decent.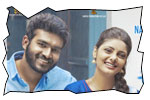 Analysis: Raja Varu Rani Garu is set in the rural backdrop and it is a story of pure souls. It's a love story of a shy guy who doesn't tell his feelings to his lover. The plus points of the film are scenes/camaraderie among three friends, family emotions and poetic treatment. On the flip side, narration is very slow, the pace never picks up and screenplay is flat. This film makes for a decent viewing if you don't mind the sluggish narration.