Story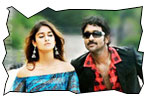 Satyavati (Ileana) is the daughter of a rich and idealistic landlord/factionist in Rayalaseema. She is brought up in Europe for the past 15 years. She visits her home town after a long gap and she is attacked by the rival factionist. Munna (Vishnu Manchu) comes from nowhere and rescues her. Then he settles in her house as a worker and earns the love and trust of all Satyavati's family members. He loves Satyavati. But Satyavati's father wants to marry off to another guy. Just about when the marriage is going to happen, it is revealed that Satyavati has a lover (Venkat) from Europe and she uses Munna to help her escape to Europe. Just when Satyavati goes to Europe, it is revealed that Munna is none but a mafia kingpin from Bangkok called Saleem and Satyavati lover's brother is none but a dreaded European don called OJo a.k.a. Ogiraja Jogayya (Mohan Babu). The rest of the story is all about how Saleem wins Satyavati over with his one-side love and his encounters with OJo.
Artists Performance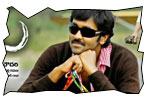 Vishnu Manchu: Vishnu Manchu has toned down his body and looking stylish and lean in his new Avatar. He improved tremendously in all departments compared his earlier movies. He worked really hard in dances and it shows up. He used different Telugu dialects with good effect. And the credit for his looks should go to his wife Veranica who did the wardrobe and styling for Vishnu. Vishnu looks dashing in this movie.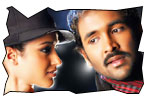 Ileana: It's no wonder that YVS Chowdary said in audio function that he loves Ileana manasikamga. Ileana is excellent in the film. All fans of Ileana (including me) are bound to have a whale of time watching Ileana on the big screen in Saleem movie. Her perfect figure/physique was aesthetically exploited by YVS Chowdary. I haven't seen so many close-up shots on midriff area on any other heroine in any other film. There are two songs dedicated to Ileana and the last song (I wanna talk to you) is a treat with Ileana exposing the most of it.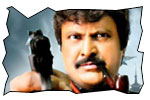 Mohan Babu: Mohan Babu comes up with another fabulous and entertaining performance in Saleem. He did the role of a comedy villain and he is at his best when he says 'Boom Boom Bhulak'. He excelled while uttering the dialogue – 'lopala em jarigina, bayata positive talk cheppali'. His song with Kaveri Jha must be the best song in his career. He is wonderful in the song.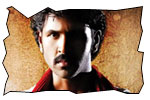 Others: Kaveri Jha is dazzling as a lady who makes Mohan Babu a bakra in the movie. Her sexy physique is also tantalizingly exploited by YVS Chowdary. Ali is partly entertaining as a Sangeet consultant. Napoleon is alright as noble father. Venkat fits bill as a lover without substance.
Technical departments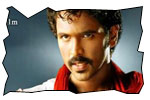 Story - screenplay - direction: Story (prepared by YVS and developed by Gopi Mohan and BVS Ravi) of the movie is perplexed. It has a little of resemblance to the story line of Namaste London. And parts of screenplay is adapted from movies like Ready (Kaveri becoming a character of Mohan Babu's imaginative story), Wanted (curving bullets), Tashan (Don Anil Kapoor learning English from a sexy teacher), Gudumba Shankar (choreographer for wedding), Arya (one-side love) etc. There is no honesty in story and the love projected in the movie. The screenplay (Gopi Mohan and BVS Ravi) leaves a lot to be desired. Direction is good in parts, but eccentric most of the time. YVS Chowdary seems to have concentrated more on getting a rick look to the movie than the working on the basic act of storytelling. Money should be spent on good story. But stories should not be prepared to spend money. Saleem appears like a story prepared to spend good amount of money to capture Europe and Bangkok.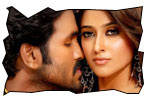 Other departments: Music by Sandeep Chowta is good. The best songs in the film are Mohan Babu's song followed by Ileana's pre-climax song. Dialogues by Chintapally Ramana are clichéd (for example, saying o pani aipoyindi after killing a guy). Cinematography by Ram Prasad is of top class. He captured lush locales of swiss in a beautiful way and he has shown Vishnu and Ileana excellently. Graphics work should have been better (especially the scene in second half where Vishnu is hanged upside down and bangkok flight/runway episode). Editing needs to be crisp (the runtime is almost three hours). Production values by Lakshmi Prasanna Pictures and Big Pictures are superb.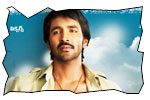 Analysis: Saleem is an example of what happens when the director loses his grip on story and goes on showcasing rich production values. Saleem's first problem is the perplexed story line (YVS Chowdary, Gopi Mohan and BVS Ravi). The second problem of the film is the screenplay (YVS Chowdary, Gopi Mohan and BVS Ravi). One wonders why Mohan Babu accepted to produce such a feeble and flimsy story by spending 23 crores of budget. First half of the movie is adequate. The interval bang is interesting. Second half is a complete letdown except for Mohan Babu's comedy and Mohan Babu's song. There is a bit of vulgarity in the movie (especially jana bethedu dialogues for the stats and intimate parts of the heroine). It's high time for YVS Chowdary to concentrate more on story and less time on other aspects like concentrating on heroine and big budgets. On a whole, Saleem disappoints.
Saleem Links:
• User reviews
• Muhurat
• Music launch
• Logo launch
• Press meet
• Photo gallery
• Wallpapers
• Trailers
• Abroad: USA
Jeevi reviews of previous 5 films
• Amaravathi
• Pravarakhyudu
• Arya 2
• Kurradu
• Village lo Vinayakudu
• Ek Niranjan
• Jayeebhava
• Bendu Appa Rao
• Mahatma
• Ninnu Kalisaka
• Ganesh
• Eenadu
• Banam
• Sankham
• Josh
• Mallanna
• Anjaneyulu
• Snehituda
• Magadheera
• Kalavaramaye Madilo
• Gopi Gopika Godavari
• Oy!
• Evaraina Epudaina
• Current
• Raju Maharaju
• Boni
• Kavya's Diary
• Ride
• Aa Okkadu
• Diary
• Pista
• Prayanam
• Kick
• Veedokkade
• Mitrudu
• Circus Circus
• Adhineta
• Punnam Naagu
• Ananda Tandavam
• Billa
• Bheebatsam
• Manorama
• Aakasamantha
• Sontha Vooru
• Malli Malli
• Mesthri
• Naa girlfriend baga rich
• Drona
• 16 Days
• Satyameva Jayathe
• Siddham
• Nenu Devudni
• Konchem Istam Konchem Kastam
• Shh...
• Arundhati

More Reviews