Story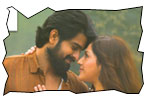 Gana (Naga Shaurya) finds out that his sister got pregnant and she doesn't know how. He observes similar cases happening around and realises that a psychopath is doing it in a planned/systematic way. He is using fishermen for this purpose. The psychopath keeps eliminating the middle layers as soon as Gana finds them out. Rest of the story is about who the psychopath is and how Gana finally gets a hold of him.

Artists Performance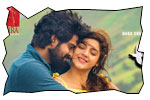 Actors: Naga Shaurya is mostly seen as lover boy and boy next door in his films so far. He has donned the role of an action hero with this film and he is very effective. His dialogue delivery has improved a lot and he is able to do action sequences in a completely believable manner. Mehreen has a limited role and she is okay. Jishnu SenGupta is excellent in a special role (He acted as villain in Netflix series Typewriter). Harish Uttaman plays a surprising role. Satya is wasted. Posani Krishna Murali is good in a single episode.
Technical departments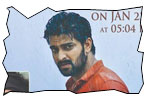 Story - screenplay - direction: Story of the film is given by Naga Shaurya and it has good potential. It's a story of relevance as it also creates awareness about sexual atrocities that are being committed on women in India. Debutant director Ramana Teja tried to balance the narration between the suspense factor and action orientation. A story like this is typically handled in a suspense genre with protagonist systematically exploring the possibilities. But the makers wanted to have action orientation with protagonist going on chasing/hitting mode. In the process, the action orientation and violence took over the suspense part of it. By revealing the villain to audiences early in the second half, the director has opened up the plot. Hence, the second half needed a challenging writing to make it more interesting to audiences (as they already knew who the villain is). Director falters in the second half to keep the suspense factor alive. It's a kind of bargain between classic style of storytelling and catering to the masses. The filmmakers have chosen the 2nd option. The sentimental and family oriented scenes in the film are full of melodrama and lack any novelty.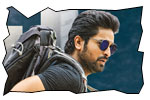 Other departments: Songs are not needed for a film that deals with this kind of subject. Only the title track that comes in the backdrop is good. Background music by Ghibran is impressive though he has borrowed a lot of tracks from Alfred Hitchcock classics. Cinematography by Manojh Reddy is alright. Dialogues written by Parasuram Sreenivas are good and there are nice references to Mahabharat and Ramayana with respect to the hero's characterization in the film. Editing by Gary BH is alright. Action choreography by Anb Arin (Anbu Arivu) are very effective though violent most of the time. Production values by Ira Creation are good.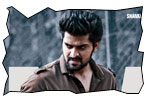 Analysis: The story idea of the film is relevant and has a good potential at the box office. The makers has chosen this film to be an action oriented and hero centric film. Hence the fight sequences dominate the story telling and suspense factor. First half of the film is interesting with suspense and good action episodes (especially ambulance chase sequences). Second half should have been written with a better screenplay as the villain character is revealed to the audience much early. On a whole, it's a film that caters to the masses with action orientation and suspense factor thrown in.